For-sale inventory continues to shrink
Bidding wars are common as the number of homes for sale shrinks during the traditional spring selling season. How about 250 offers on one home?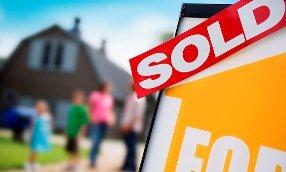 As spring comes into full bloom across the country, one thing that is not growing is the inventory of homes for sale.
A new analysis of data from 38 cities by Movoto, a real-estate brokerage, found that inventory was down 21.2% in March compared with March 2012, based on multiple listing service data. Price per square foot was up 11.5%.
The number of homes for sale was down 51% from 2011 and 35.4% from 2010.
Post continues below
As other analyses have shown, California continued to show the sharpest declines in inventory. The number of homes for sale was down 81% in Oakland, 70.6% in Sacramento and 51.3% in Long Beach from March 2012.
Bidding wars are breaking out in many cities as buyers compete for scarce homes.
"The only question is not whether a new listing will get multiple bids but how many it will get," Kris Vogt, who manages 14 Coldwell Banker offices in Sacramento, told CNN Money. One home in Elk Grove, Calif., listed for $129,000, got 62 bids and sold for more than $150,000.
In Cambridge, Mass., two condos that could be combined, offered for $800,000 each, drew more than 250 bids and sold for $2 million total, CNN Money reported.
While 32 of the 38 cities in the Movoto analysis showed declines in inventory of homes for sale -- ranging from 4% in Mesa, Ariz., to the 81% in Oakland -- six cities reported an increase in inventory. They were Baltimore, where the number of homes for sale rose 26.9%; Miami, up 14%; Tucson, Ariz., up 5.7%; Philadelphia, up 5.2%; Colorado Springs, up 3.2%; and Phoenix, up 0.5%.
The cities showing the greatest decline in inventory, after Oakland, Sacramento and Long Beach, were Seattle, down 48%; Boston, down 45.1%; Los Angeles, down 45%; and Denver, down 43%. You can see the entire list here.
The sale price per square foot rose in 28 of the cities, with increases ranging from 35.5% in Sacramento to 0.9% in Tucson. The price per square foot remained the same in two cities, Detroit and Houston, and declined in eight: Chicago, 15%; Charleston, S.C., 4.1%; New Orleans, 3.4%; Cleveland, 2.1%; Philadelphia, 1.8%; Dallas, 1.6%; Memphis, Tenn., 1.5%; and Minneapolis, 0.8%.
FIND YOUR DREAM HOME OR APARTMENT
msn real estate is social
WHAT'S YOUR HOME WORTH?
HOME IMPROVEMENT PROFESSIONALS
more on msn real estate