Foreclosures up 9% over last year
The number rose in 26 states and fell in 24, reflecting the increase in activity where the robo-signing scandal had stalled the process.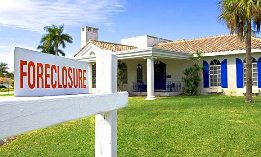 Foreclosures have risen 9% since this time last year, a sign that lenders are moving to complete the process on homes that were stuck in the pipeline during the robo-signing scandal.
While the number of homes in foreclosure is 32% fewer than the 2.2 million at the peak of the foreclosure crisis in December 2010, the number has been creeping up. From the May 2012 low of 1.3 million, the number rose to 1.5 million in the first quarter of 2013, according to a new analysis by RealtyTrac.
"Delinquent loans that fell into a deep sleep after the robo-signing controversy in late 2010 are gradually coming out of hibernation," Daren Blomquist, vice president at RealtyTrac, said in a news release. He attributed part of the increase to last year's national mortgage settlement, which allowed the banks to move forward with foreclosure cases that had been frozen in judicial foreclosure states.
RealtyTrac's first U.S. Foreclosure Inventory Analysis found that the number of foreclosures increased year-over-year in 26 states and decreased in 24, plus the District of Columbia. Most of the states that showed increased foreclosure activity require foreclosure cases to go through the courts. The two nonjudicial states showing the greatest increase in foreclosure activity were Washington, up 39%, and Arkansas, up 28%.
The report measures homes that are in the foreclosure process or are bank-owned.
All the increase in foreclosure inventory came from pre-foreclosure activity, which increased 59% over a year ago. The number of homes scheduled for foreclosure auction was down 25%, and the number of bank-owned homes fell 3%.
The report also revealed one of the reasons the inventory of for-sale homes is down. The number of foreclosures listed for sale fell 43%, though the number of foreclosures not listed rose 12%.
The report also looked at homes that are in the foreclosure process and are likely to come to market in coming months, often described as the "shadow inventory."
These are the states that showed the biggest increase in unlisted foreclosure inventory, homes that have started the foreclosure process but are not yet for sale:
New York: 129%
Florida: 82%
New Jersey: 49%
Washington: 41%
Pennsylvania: 39%
Illinois: 37%
Massachusetts: 33%
Indiana: 32%
Arkansas: 30%
Ohio: 25%
South Carolina: 24%
These are the states that showed the biggest decrease in unlisted foreclosure inventory:
Oregon: down 50%
California: down 31%
Nevada: down 26%
Utah: down 25%
Georgia: down 21%
Michigan: doesn 19%
Virginia: down 18%
Arizona: down 15%
Tennessee: down 13%
Colorado: down 13%
Texas: down 11%
FIND YOUR DREAM HOME OR APARTMENT
msn real estate is social
WHAT'S YOUR HOME WORTH?
HOME IMPROVEMENT PROFESSIONALS