Top markets for buyers and sellers
Tight inventory favors sellers in the Southwest, while buyers have the upper hand in some Midwestern and Eastern cities.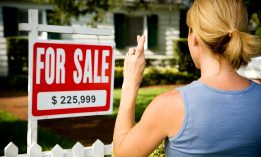 If you're considering buying a home, you might want to know whether we're in a buyers or sellers market.
The answer depends very much on where you are. Just as the real-estate bust played out differently in different cities, so does the recovery. If you're in Chicago, you're in a buyers market. If you're in Las Vegas, you're in a sellers market, according to the latest research by Zillow.
To reach its conclusions, Zillow compared asking prices, sale prices, the number of days homes were on the market and the percentage of homes with price cuts in the 30 largest U.S. metro areas.
Post continues below
Whether you're in a buyers or sellers market doesn't reflect whether prices or rising or falling, but it can affect your negotiating power.
"Many of the strongest sellers markets are in areas that were hardest hit by the housing bust, places like California, Nevada and Arizona, which may seem counterintuitive," Stan Humphries, Zillow's chief economist, said at the Zillow blog. "But much of that strength is likely driven by investor interest, as many distressed and nondistressed homes are purchased in bulk and transformed into rentals. This investor activity is contributing to very low inventory levels, which increases demand and helps drive up prices for all homes in these markets."
A shortage of inventory in many cities — including Las Vegas and Phoenix, where investors have scooped up many bargain-priced homes — is also making those communities sellers markets.
The top buyers markets, according to Zillow's analysis:
Chicago

Cleveland

Philadelphia

Cincinnati

New York

Pittsburgh

Baltimore

St. Louis

Columbus, Ohio

Charlotte, N.C.
The top sellers markets:
San Jose, Calif.

San Francisco

Sacramento, Calif.

Las Vegas

Phoenix

Riverside, Calif.

Los Angeles

San Diego

Seattle

Washington, D.C.
Even if you live in an area that is dubbed a buyers market, you may not have as much leverage as you think. Each metro area is made up of micromarkets, and popular neighborhoods may still be sellers markets, with few homes for sale and great demand.
Atlanta has definitely turn to a Seller's market. Homes are selling fast for about the listing price. Investor have almost cleaned out the low end inventory. You may still find some left, but getting one of them will be really hard. For more information about Real Estate in Atlanta, visit www.kstrealty.com

Can't imagine where these figures come from, I think they are pulled out of a hat.  You cannot get anyone to  help from anywhere except to let your home go into foreclosure just like they want it to here in Las Vegas.  People have just given up everything to the politicians they vote into office.  These same politcians are not helping anyone but themselves, to the pockets of the people here in Las Vegas and all that the people want is a fair shake, nothing more.  This game that is being played isn't on the tables here in Vegas, it is in the banks, lenders and the politicians, don't even bother coming here thinking you have any chance to win, because they have already fixed it before you enter.  This is a game of chance here in Vegas even with your home, and they don't care
Are you sure you want to delete this comment?
FIND YOUR DREAM HOME OR APARTMENT
msn real estate is social
WHAT'S YOUR HOME WORTH?
HOME IMPROVEMENT PROFESSIONALS
from our partners