Best cities for renters and new grads
Zillow and Apartments.com used different criteria to come up with their '10 best' lists. Columbus, Ohio, was the only city to make both lists.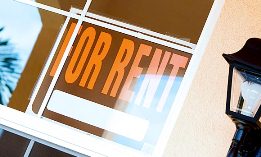 We've written many times about the growth in renter households, among young people and baby boomers.
Zillow has rounded up the 10 big cities where you can get the most bang for your rental buck. To do the calculations, the real-estate portal looked at current rental prices, cost per square foot, the change since last year in rents and the rent-versus-buy equation. The company even picked out a representative house for rent in each city.
And the winner is: Kansas City, Mo., ranked as the top market for renters – though other rankings pick it as a top spot for buyers.
Post continues below
In Kansas City, Zillow found a two-bedroom, 2.5-bath house for rent with a partially finished basement, cedar deck and professionally landscaped yard for $1,100 a month. While the home is lovely, the location may not be the most desirable, unless you work at Kansas City International Airport, near this remote subdivision.
The second-ranking city was Wichita, Kan., where a 900-square-foot walkout basement apartment with one bedroom and one bath was going for $900 a month. Again, we think you can do better in Wichita, which does have affordable housing.
The rest of the Zillow list, in order:
El Paso, Texas: three-bedroom, two-bath house for $950.

Las Vegas: three-bedroom, two-bath house for $1,150.

Virginia Beach, Va.: three-bedroom, three-bath house for $1,500.

Tucson, Ariz.: two-bedroom, two-bath apartment for $715.

Fresno, Calif.: two-bedroom, one-bath house for $945.

Columbus, Ohio: three-bedroom, one-bath house for $800.

New Orleans: three-bedroom, one-bath house for $1,100.

Milwaukee: three-bedroom, one-bath-plus house for $1,500.
If those cities don't suit, Apartments.com came up with a list of its top 10 cities for new college graduates, who are presumed to be renters. The list was based on affordability, with a one-bedroom apartment rent costing no more than 25% of gross income, as well as employment rates and cities with a higher number of residents ages 25 to 29.
The only city on both lists was Columbus, Ohio, the home of Ohio State University and the state capital.
Based on those criteria, the top cities, with the average rent for a one-bedroom apartment, were:
Phoenix, $708

Orlando, Fla., $857

San Antonio, $794

Columbus, Ohio, $634

Austin, Texas, $1,006

Raleigh, N.C., $788

Oklahoma City, $722

Fort Worth, Texas, $795

Dallas, $983

Minneapolis, $1,177
FIND YOUR DREAM HOME OR APARTMENT
msn real estate is social
WHAT'S YOUR HOME WORTH?
HOME IMPROVEMENT PROFESSIONALS
from our partners
more on msn real estate