Bloomberg pushes tougher NYC building codes
A task force convened after Superstorm Sandy has proposed 33 changes in the city's building standards. That's in addition to a $20 billion infrastructure plan.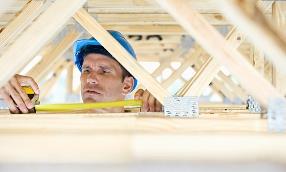 New York Mayor Michael Bloomberg is pushing major changes in the city's building code in the wake of the destruction wrought by Superstorm Sandy.
Most of the proposals would apply only to new construction, though some are considered so important they are recommended for existing buildings.
"Sandy clearly underscored why we need to protect our buildings," Bloomberg said at a news conference, as
reported by The New York Times
. "We learned a lot, and we want to make sure we won't forget those lessons."
In addition to proposing changes in the building code, the mayor is pushing a
$20 billion plan
to strengthen the city's infrastructure, including building seawalls and levees, creating dunes and adding to wetlands.
The building code proposal was drawn up by the
Building Resiliency Task Force
, convened after the storm to evaluate New York City's rules. The task force made 33 recommendations, some of which require City Council approval.
The task force concluded that some improvements were important enough to deem them necessary for existing multifamily and commercial buildings. Some of those recommendations came out of the realization that New Yorkers may have to live days or weeks in buildings without power after a major storm. Those include requiring emergency lights in hallways and stairwells and requiring faucets on lower floors so residents can still get water if the pumps quit working in a power failure.
Owners of existing single-family homes, duplexes and triplexes would not be subject to any new requirements until they did major renovations. Then they would be required to use better window and door fasteners and wind-resistant windows. The plan also recommends that homes be anchored to their foundations,
The Staten Island Advance reported
, though that will not be required.
"Nobody should be coming back to the neighborhood because of being evacuated for flooding and see their house lying in the street," Russell Unger, executive director of the Urban Green Council, told The Advance.
The response of other cities and states after natural disasters has been mixed when it came to building code changes. Florida, for example, significantly strengthened some rules after Hurricane Andrew in 1992, but most of the state refused to go along with stricter rules adopted in South Florida. Municipalities in Oklahoma have
taken few steps
to strengthen building codes after devastating tornadoes.
FIND YOUR DREAM HOME OR APARTMENT
msn real estate is social
WHAT'S YOUR HOME WORTH?
HOME IMPROVEMENT PROFESSIONALS
from our partners
more on msn real estate