HAMP adds incentives for principal reduction
Expansion of mortgage-modification program includes rental properties, homeowners with significant debt and possibly borrowers whose mortgages are backed by Fannie and Freddie.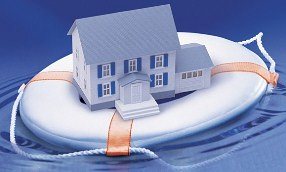 The federal government announced Friday afternoon that it was expanding the Home Affordable Modification Program to include rental properties and that it would triple the amount it pays lenders to write down principal on underwater loans.
The increased maximum payment for principal writedowns — from 21 cents on the dollar to 63 cents — is aimed at Fannie Mae and Freddie Mac, the government-sponsored​ enterprises, now under conservatorship, that back about half of all U.S. mortgages. The Federal Housing Finance Administration has refused to write down principal on those loans up to this point, citing the cost to taxpayers.
The deadline to apply for a HAMP modification was extended a year, to December 2013.
Post continues below
The revised rules will also change the way debt-to-income ratios are calculated for homeowners with second mortgages or large credit-card or medical debt.
Officials would not estimate how many homeowners could be helped by these changes, but the number could be significant — especially if Fannie and Freddie decide to embrace principal reductions.
There was no immediate word from mortgage servicers or FHFA after the expansion of the program was announced Friday afternoon.
"We have previewed the changes with the servicers," Treasury Assistant Secretary Tim Massad said, as reported by Housing Wire. "We got a very positive initial reaction."
Massad said the FHFA was studying the proposal.
Housing Wire sums up the HAMP effort up to this point:
Since HAMP launched in March 2010, more than 900,000 permanent modifications have been conducted. The Treasury originally estimated the program to reach between 3 million to 4 million borrowers. As of Dec. 1, less than 1 million were estimated to be eligible for the program under past rules.
Of the modifications already given, roughly 36,400 resulted in reduced principal as of Dec. 1. The Treasury paid between six and 21 cents to the investors for each dollar forgiven under HAMP, but that will grow to between 18 and 63 cents, under the rule changes.
Are you sure you want to delete this comment?
FIND YOUR DREAM HOME OR APARTMENT
msn real estate is social
WHAT'S YOUR HOME WORTH?
HOME IMPROVEMENT PROFESSIONALS
more on msn real estate