Mortgage-fee increase would finance payroll tax cut
The House and the Senate want to boost fees that Fannie, Freddie and the FHA charge and use the money for other federal expenses, such as tax cuts. Is that a good idea?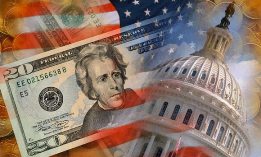 Congress has yet to agree on a payroll tax-cut extension. But it looks as if any deal it reaches will make most new mortgages more expensive.
The bill passed by the Senate on Saturday includes an increase in the fee that lenders pay for having mortgages insured by Fannie Mae and Freddie Mac, a fee likely to be passed on to those who buy or refinance homes. Fees also would rise for FHA loans. The fee would add about $15 a month to the cost of a $200,000 mortgage, for the life of the loan. That's $5,400 over 30 years.
Although House Republicans don't like the Senate bill, they do like the fee increase, which was included in the House version of the payroll tax extension passed last week.
Post continues below
The fee increase was initially proposed by President Barack Obama to cover losses to the federal government in its bailout of Fannie and Freddie and to make the government-supported​ entities more competitive with private industry. But the current proposals would use the revenue collected from the fees increase to offset other federal costs, such as the extension of the Social Security payroll tax cut.
Representatives of the building and mortgage industries, not surprisingly, object to the fee increase, saying it would hurt the battered housing market.
"Congress is essentially proposing to raise taxes on millions of potential homebuyers in order to pay for a payroll tax cut and other nonhousing legislative initiatives," Bob Nielsen, chairman of the National Association of Home Builders, said in a news release. "With the housing market struggling to regain its footing, such a short-sighted move would be extremely counterproductive and threaten the fragile economic recovery."
Other critics point out that the fee seems counterproductive if the government's long-term goal is to phase out Fannie and Freddie. Using fees collected by those agencies elsewhere in the budget would make it harder to eliminate the agencies.
"It's the precedent here that is troubling," Anthony Sanders, a professor of real-estate finance at George Mason University, told The Wall Street Journal. "This isn't going to help Fannie and Freddie pay back what they owe and almost adds a permanency to Fannie and Freddie as a slush fund for Congress and the administration."
Is this a good idea? Should the Fannie, Freddie and FHA fees be raised to cover unrelated federal expenses, such as tax cuts?
FIND YOUR DREAM HOME OR APARTMENT
msn real estate is social
WHAT'S YOUR HOME WORTH?
HOME IMPROVEMENT PROFESSIONALS
more on msn real estate