15 top retirement hot spots for investing
Looking at statistics, RealtyTrac picked the best places to invest, based on cap rate and percentage of older residents.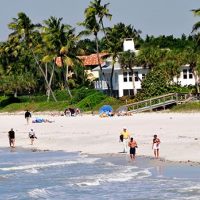 The ability to use computers to slice and dice real-estate statistics brings us all manner of interesting top 10 or 20 towns for this or that.
The latest comes from RealtyTrac, which has computed the 15 best retirement hot spots for investing, based on the percentage of residents over 65 and the capitalization rates of rental property.
The top town? Dunnellon, Fla.
If only I'd known when I lived down the road in Inverness all those years ago. No one is suggesting that these towns are the best places to retire – and I don't recommend the Florida towns I know on this list. But statistics suggest properties in these towns could be a good investment.
Post continues below
Just over 38% of the residents of Dunnellon, a town of 1,733 people about 90 miles northwest of Orlando, are of retirement age. The town lost population between the 2000 and 2010 census counts, so it's not a retirement hot spot yet, though nearby Ocala is.
While the cost of living in Dunnellon is just above the national average, the median home price – $76,941 in May – makes it extremely affordable. That price is 31.42% higher than a year ago, and the cap rate, or return on investment, is 10.34%. But the weather is nice; the average temperature is 70 degrees and, as in the rest of Florida, it is sunny nearly every day.
Of the 15 towns, the ones with the highest percentage of 65-plus residents were two retirement communities in Arizona: Sun City, a Phoenix suburb where 72.8% of the 38,000 residents are of retirement age, and Green Valley, about 20 miles outside Tucson, where 72.% of the 17,000 residents are in that age bracket.
The best cap rate was in Orange City, Fla., between Daytona Beach and Orlando, at 12.92%. The percentage of over-65 residents there is 33.8%.
The only city where the cost of living ranked below the national average – just barely – was Florence, Ore., where the median home sale price in May was $165,000. In contrast, the median sale price in East Hampton, N.Y., was $952,500.
RealtyTrac also put together some tips on buying investment property with an IRA.
Here are the 15 best retirement hot spots for investing, according to RealtyTrac:
Dunnellon, Fla.

Naples, Fla.

Hot Springs Village, Ark.

Douglassville, Pa.

Sun City, Ariz.

North Fort Myers, Fla.

Rancho Mirage, Calif.

Punta Gorda, Fla.

Sun City Center, Fla.

Venice, Fla.

Florence, Ore.

Green Valley, Ariz.

Seal Beach, Calif.

Orange City, Fla.

East Hampton, N.Y.
FIND YOUR DREAM HOME OR APARTMENT
msn real estate is social
WHAT'S YOUR HOME WORTH?
HOME IMPROVEMENT PROFESSIONALS