Foreclosure victims to receive checks
The 4.2 million homeowners who were in foreclosure in 2009 and 2010 will get payments ranging from $300 to $125,000. Among those are 1,082 military members who wrongly lost their homes.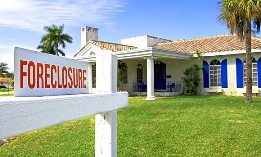 Compensation checks will start going out this week to the 4.2 million U.S. homeowners who were in foreclosure in 2009 or 2010.
The $3.6 billion in payments from loan servicers replaces the "independent" foreclosure review process, abandoned as fatally flawed before it had barely begun.
Payments will range from $300 to $125,000, and 80% of borrowers will receive $1,000 or less. The 438,538 homeowners who had applied for reviews will receive double payments in some cases.
Post continues below
The largest payments will go to 1,082 U.S. military members who were wrongly foreclosed on in violation of Servicemembers Civil Relief Act and 53 homeowners who lost their homes to foreclosure despite not being in default. An additional 116 military members and 37 borrowers who were not in default and had their foreclosures rescinded will get $15,000. Some will receive additional compensation for lost equity.
A total of 5,838 borrowers who lost their homes to foreclosure while they were protected by bankruptcy proceedings will get $31,250 each, and 1,597 borrowers who were foreclosed on while making payments on modified mortgages will get $25,000 each.
Homeowners whose modification requests were denied – a total of 872,546 borrowers – will get $1,000 each, or $2,000 if they had applied for reviews. Borrowers who never got a decision on their modification request will get $400. Those whose servicers did not engage with them will receive $300, as will about 600,000 borrowers who were not put into any of the other categories.
The schedule of payments outlines how many borrowers will receive each type of payment. Questions are answered here, but most borrowers won't know how much they'll receive until they get their checks. Checks will be sent through mid-July.
The payments are being handled by Rust Consulting, which has sent postcards to affected homeowners. If you did not receive a postcard and your home was in foreclosure during that time, you can call 1-888-952-9105 to make sure the company has your correct address. The foreclosure does not have to have been completed.
Consumer advocates have argued that ending the independent foreclosure review process means that the full extent of wrongdoing by loan servicers will never be known. Plus, they say, the compensation for homeowners who were unfairly denied loan modifications or who lost homes should have been much greater.
"This is cold comfort for many folks who were harmed, especially those who qualified for modifications but didn't get them, and then lost their homes," Alys Cohen, staff attorney at the National Consumer Law Center In Washington, told The Wall Street Journal.
FIND YOUR DREAM HOME OR APARTMENT
msn real estate is social
WHAT'S YOUR HOME WORTH?
HOME IMPROVEMENT PROFESSIONALS
more on msn real estate