More severely underwater homeowners refinance
The latest FHFA report finds that nearly 54,000 homeowners who owe more than 125% of their home's value refinanced in June.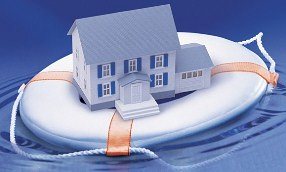 More underwater homeowners are refinancing their mortgages under the federal government's HARP 2.0 program.
A total of 53,758 borrowers who owe more than 125% of what their home is worth refinanced in June, nearly five times the number who took advantage of the program the first five months of the year, according to a new report from the Federal Housing Finance Agency. An additional 24,258 underwater borrowers who were less severely underwater also refinanced in June.
To be eligible for the program, homeowners must be current on their mortgage and meet other qualifications. Their loans must be backed by Fannie Mae or Freddie Mac. Until this year, homeowners who owed more than 125% of their home's values were not eligible for the program.
Post continues after video
Some lenders are reducing principal on severely underwater mortgages, but homeowners whose loans are backed by Fannie Mae and Freddie Mac remain ineligible for principal reduction.
Some other numbers from the most recent FHFA refinancing report:
Fannie Mae and Freddie Mac have refinanced 422,969 loans through HARP so far this year, more than the 400,024 refinanced in all of 2011.

More than 40% of the refinancings in June through HARP were for loans greater than 125% of property value.

In the hard-hit states of Nevada, Arizona and Florida, more than 80% of the loans refinanced through HARP in June were for homeowners who owed more than 105% of the value of their home.
One factor that may have boosted the June numbers is that effective June 1, the refinanced loans of homeowners more than 25% underwater could now be packaged into securities. The Wall Street Journal notes that it's too early to tell whether the surge in refinancing is a trend or a backlog of demand.
While many borrowers who refinance under HARP are getting lower interest rates, they shouldn't expect to get the lowest rate available, syndicated columnist Ilyce Glink cautions in a report on how the program works. She writes:
Understand that because you're going into a HARP refinance, you won't get the kind of interest rates you're hearing about, like 30-year fixed-rate loans at 3.25 percent. HARP loan rates this month are generally over 4 percent. 

First the banks tank the housing industry and economy selling liar loans!
Obummer bails them out with no regulations on where the money goes!!
This money was to help people KEEP THEIR HOMES!!
The banks then take this money and purchase futures based on their rigged libor rate!!
Homeowners and economy are left to bleed out and die!!
I always wondered how the banks paid off those loans so quick!
CONGRESS!! THE SENATE!! THE FED ALL KNEW THIS!!
We all know timmy Treasurer did!!
Our government needs to be replaced!! Term limits for all!!
Are you sure you want to delete this comment?
FIND YOUR DREAM HOME OR APARTMENT
msn real estate is social
WHAT'S YOUR HOME WORTH?
HOME IMPROVEMENT PROFESSIONALS
more on msn real estate