Mortgage rates at monthly lows despite shutdown
Last week's government shutdown has produced only a slight impact for borrowers, at least for the time being.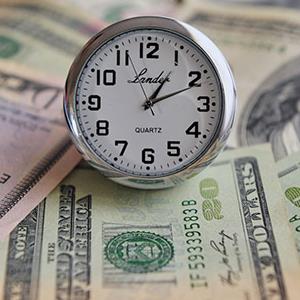 By Tim Manni, HSH.com
Just when we need as much clarity as possible to help discern how the Fed might act, we instead get political theater that clouds the picture even more.
Two weeks ago, we were still hopeful that the partial shutdown of the federal government would be averted in a last-minute bit of sanity and compromise.
Instead, we got more of the same intransigence on both sides of the aisle, which has produced gridlock.
Post continues below
The mortgage market isn't closed — not yet, anyway — but the works will continue to be more gummed up by the day, as inbound requests for documentation from the IRS as 4506-T forms will pile higher until the impasse ends. That's a shame, because mortgage rates have fallen to levels last seen in early summer, and borrowers are hoping to respond by buying homes and refinancing their mortgages. They may still, but the process to get a loan closed may drag on even longer than it already takes.
HSH.com's weekly Fixed-Rate Mortgage Indicator found that the overall average rate for a 30-yea.r fixed-rate mortgages (conforming, nonconforming and jumbos) dropped back by another nine basis points (0.09 percent) to 4.43 percent, the FRMI's lowest value since late June.
The overall average rate for a 15-year, fixed-rate mortgages (conforming, nonconforming and jumbos) managed to shed seven basis points (0.07 percent) from the previous week's figure, sliding to 3.56 percent.
Federal Housing Administration-backe​d 30-year, fixed-rate mortgages improved by nine basis points, dropping back to an average 4.04 percent.
The overall 5/1 Hybrid ARM gave up seven hundredths of a percentage point (0.07 percent) stopping on the way down at 3.2 percent.
Shutdown could soon gum up the works
Despite the complete shutdown of the wholly government-backed Department of Agriculture program, the immediate impact on mortgage borrowers is still only slight.
As time passes, however, the mucilage in the gears of the mortgage machine will begin to gel, and delays in closing loans and backlogs of deals will become the order of the day. We still have some time before that becomes reality, so for now, let's hope for a quick end to the impasse in Washington, D.C.
This week
The drop in mortgage rates because of the surprise inaction by the Fed a couple of weeks ago seems to have largely run its course. On a daily basis, mortgage rates have been pretty flat for the last five or six business days, and it seems mostly likely we will plateau around these levels until more clarity about the Fed's intentions (or some about the economy) become available, whenever that might be.
Call this week a wash for mortgage rates, with a slight move upward of a couple basis points.
More from HSH.com
FIND YOUR DREAM HOME OR APARTMENT
msn real estate is social
WHAT'S YOUR HOME WORTH?
HOME IMPROVEMENT PROFESSIONALS
from our partners
more on msn real estate