Looking for a nice foreclosure deal? Good luck with that
The flood of foreclosed homes expected to come to market has not materialized. Instead, would-be buyers in many areas are finding desirable homes in short supply.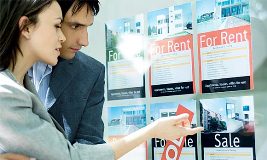 Are you waiting to buy a home until the foreclosure flood hits and you can have your pick of nice homes at a discount?
Good luck with that.
A new report from Pro Tech Valuation Services warns that the flood of desirable foreclosure properties once expected to come to market probably will never happen.
Would-be buyers in many communities have been struggling with the lack of inventory for months. Expecting to find a buyers market, they have found themselves instead struggling to compete with investors offering all cash for the few desirable properties offered for sale.
"With regard to the U.S. foreclosure inventory, there has been a misperception that it is a problem for the entire market. In fact, it is quite concentrated in specific cities and neighborhoods," said Tom O'Grady, CEO of Pro Tech, said in a news release. "For this reason, potential buyers who have been waiting for bargain prices in desirable neighborhoods may be disappointed."
As an example, Pro Tech looked at San Diego, hard-hit by the real-estate bust and the foreclosure crisis. Foreclosure inventory there is at its lowest level since 2008.
In fact, the number of homes available for sale in all three Southern California counties – San Diego, Orange and Los Angeles – will last only five months at the current level of sales, putting the market into sellers-market territory. Inventory is back to the level it was in 2005, at the market's peak.
Some areas of the country do have a high number of foreclosed homes for sale, but many of the cities hardest-hit by the real-estate crisis aren't among them. Many of the foreclosure properties available are in poor neighborhoods, in poor condition or both. While there is no doubt a "shadow inventory" of foreclosures that will someday come to market, it appears to be much smaller than once was feared.
The latest data from CoreLogic show that there were 57,000 completed foreclosures nationwide in August, down from 75,000 in August 2011 and 58,000 in July 2012.
The number of foreclosures filed in South Florida was up 36% in the third quarter of 2010, compared with the same quarter of 2011, according to Condo Vultures. But the 35,700 notices of default filed in South Florida so far this year are less than half the 75,500 filed in 2009.
Florida, unlike California, requires foreclosure actions to be processed through the courts, and the robo-signing controversy slowed the process in the state for a time.
"As the South Florida real-estate market increasingly shows signs of improving, lenders appear to be intensifying their efforts to work through the region's foreclosure mess," Peter Zalewski of Condo Vultures said in an analysis. "The unknown is whether lenders are filing foreclosure actions with the hopes of actually repossessing properties from borrowers in default or simply prompting action after years of inactivity due to a number of factors."
What do you think? How much shadow inventory is still lurking?
About Teresa Mears
Teresa Mears is a veteran journalist who has been interested in houses since her father took her to tax auctions to carry the cash at age 10. A former editor of The Miami Herald's Home & Design section, she lives in South Florida where, in addition to writing about real estate, she publishes Miami on the Cheap to help her neighbors adjust to the loss of 60% of their property value.
FIND YOUR DREAM HOME OR APARTMENT
msn real estate is social
WHAT'S YOUR HOME WORTH?
HOME IMPROVEMENT PROFESSIONALS
from our partners