Will new rules change the game for mortgage servicers?
The Consumer Financial Protection Bureau has set new standards for mortgage servicers, which take effect next year. Will they make a difference?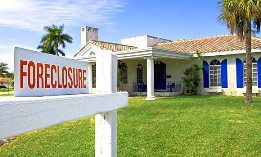 In an effort to solve some of the problems with mortgage servicing revealed during the foreclosure crisis, the federal Consumer Financial Protection Bureau has released new rules for mortgage servicers to follow in their dealings with homeowners.
Unfortunately, the rules don't go into effect until January 2014. But, if they are enforced – and that's a big if – perhaps servicers will finally learn to keep up with your paperwork before you have faxed it in 11 times.
The foreclosure crisis has laid bare serious flaws in the system that collects mortgage payments and forecloses on people who don't pay. And if you don't like your mortgage servicer, you can't just find a new one. Customers have no say in which company handles their mortgage paperwork. We're a captive audience.
"But the problems with mortgage servicing are not solely the result of an unexpected volume of delinquencies," CFPB Director Richard Cordray said this week at a hearing in Atlanta. "Even before that happened, many servicers failed to provide the basic level of customer service that borrowers deserve, costing them money and dumping them into foreclosure. Dealing with sloppy mortgage servicing became a frustrating nightmare."
 Federal foreclosure prevention efforts have fallen short for many reasons. One is that while homeowners can read the rules of a loan-modification program and believe they qualify, good luck trying to get anyone to actually process an application efficiently and in a timely manner.
Plus, the homes of some homeowners have been sold out from under them even as the homeowners were on the verge of reaching a loan-modification agreement with a lender.
The CFPB's new rules for loan servicing are aimed at stopping some of the worst failings, including barring servicers from foreclosing while modification negotiations are under way, a process called dual tracking. Under the new rules:
Servicers cannot begin foreclosure proceedings until a homeowner's payments are 120 days past due. If a homeowner applies for a mortgage modification or other alternative to foreclosure during that time, the servicer cannot begin foreclosure until the request has been evaluated. Even after the 120 days, a servicer cannot complete foreclosure while a request or loan modification or other alternative made at least 38 days before a scheduled foreclosure sale is pending.

Loan servicers must provide borrowers with "direct, easy, ongoing access to employees responsible for helping them." The employees are supposed to alert borrowers to missing information, tell them about the status of their applications and make sure documents get to the right place.

Servicers are required to consider all foreclosure alternatives and may not steer borrowers toward the alternative that is the best deal for the servicer.

Servicers must provide borrowers with clear monthly statements and credit payments on time, and must notify borrowers of interest rate increases.

Before buying expensive forced-place insurance, servicers must notify borrows of the price and "have a reasonable basis for concluding that a borrower lacks such insurance" before buying it.
You can read more about the new rules here. The big question is whether they will be enforced and truly change the way mortgage servicers treat borrowers.
At the hearing, Cordray recalled his time as a county treasurer in Ohio in 2004, when a large number of residents began facing foreclosure. He talked about discovering how the system really worked:
 "Call your lender" was the earnest but naïve advice we offered to people in trouble. … But a notable feature of the situation was how often people with a problem were entirely unable to find a solution. "Call your lender," we had advised, "because the lender wants your house payment, not your home." But in community forum after community forum, we discovered that the direct link between many borrowers and their lenders had snapped. The rights to service a mortgage had often been sold and resold. The mortgage servicer might not have the right incentives to make a loan work out and could even be better off filing for a foreclosure. "Call your lender" was not the answer if people did not know whom to call and could not get help even if they did know. People were trapped in a broken system, with deeply tragic consequences.
FIND YOUR DREAM HOME OR APARTMENT
msn real estate is social
WHAT'S YOUR HOME WORTH?
HOME IMPROVEMENT PROFESSIONALS
more on msn real estate