Bank denies loan, tells woman she's actually dead
A St. Louis woman is suing a bank and Equifax after months of trying to convince them that she is in fact alive.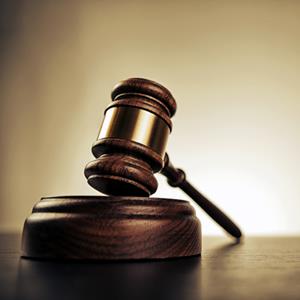 By Jacob Gershman, The Wall Street Journal 
Kimberly Haman wants people to know that reports of her death are greatly exaggerated.
In this instance, it's not a newspaper or Twitter account that has apparently jumped the gun with a premature death report. Haman, a 46-year-old St. Louis homeowner, claims she spent months trying and failing to convince her local bank and a major credit-reporting company that she's alive.
In a lawsuit filed in federal court in Missouri last week, Haman claims she was plunged into a Kafkaesque black hole of credit unworthiness after a routine trip to the bank.
Post continues below
Seeking to add herself to her parents' joint checking account as an authorized user, Haman filled out a credit application last February at the instruction of a local branch of Heartland Bank, which has locations in the St. Louis and Denver metropolitan areas.
But weeks later Haman, who was also at the time applying for a new mortgage, discovered that her application for refinancing was put on hold because Heartland was reporting her as "deceased" on an Equifax credit report, according to her lawsuit, which was reported by the St. Louis Post-Dispatch.
A representative of Heartland did not immediately respond to requests for comment. An Equifax spokesperson said: "Equifax reports consumer account information as provided by its furnishers, which are banks, retailers, credit card companies, etc.  We do not create data on consumers. Because of ongoing litigation, we are unable to comment further."
Haman says Heartland assured her in April that it would fix the mistake. But by the end of June, her mortgage application got turned down because her existence (aliveness?) was still not reflected in her credit report, according to her lawsuit.
"Dear Kimberly Haman," wrote the lender. "We regret to inform you that we are unable to proceed with you loan as of today June 20, 2013. The reason for your denial is that your status from Equifax is reporting you as deceased."
She then contacted Equifax about her predicament, the suit claims. A half a year had gone by since that fateful trip to the bank, she says, but the grim reaper was still haunting her finances. Haman in August was denied a credit card for the same reason, according to her lawsuit.
"The entire experience has imposed upon Plaintiff significant distrust, frustration and distress," the suit says, "and has rendered Plaintiff hopeless as to her ability to regain her good name and the credit rating that she deserves and has worked hard to earn." Her lawyers say Haman works as a financial services supervisor.
The suit alleges that Heartland and Equifax violated the Fair Credit Reporting Act by failing to properly look into the problem. The statute governs the accuracy of credit information circulated about consumers and establishes a process to investigate consumer disputes.
"We don't know specifically where the breakdown is," Sylvia Goldsmith, an attorney who represents Haman, told "Law Blog." "Both of her parents are still living, as well."
Heartland's slogan, by the way, is "Real Life. Banking."
More from The Wall Street Journal
FIND YOUR DREAM HOME OR APARTMENT
msn real estate is social
WHAT'S YOUR HOME WORTH?
HOME IMPROVEMENT PROFESSIONALS
more on msn real estate