Bank of America to pay Fannie Mae $10.3 billion over bad loans
The agreement does not end a lawsuit filed by the federal government over the cost to taxpayers of mortgages that failed, many made by the now-defunct Countrywide.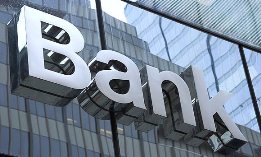 Along with being one of 10 banks that agreed to pay $8.5 billion to compensate homeowners for wrongful foreclosures, Bank of America also reached an agreement this week to pay $10.3 billion to Fannie Mae over loans that went bad during the housing crisis.
The $10.3 billion settlement with Fannie was mostly over loans originated by Countrywide Financial, which was acquired by Bank of America. We've written previously about Countrywide's Hustle program, which removed many of the checks and balances in its loan underwriting.
Post continues below
"A favorable resolution of this longstanding dispute between Fannie Mae and Bank of America is in the best interest of taxpayers," Bradley Lerman, executive vice president and general counsel of Fannie Mae, said in a news release. "Fannie Mae has diligently pursued repurchases on loans that did not meet our standards at the time of origination, and we are pleased to have reached an appropriate agreement to collect on these repurchase requests."
The settlement does not end a Justice Department suit against Bank of America accusing the lender and the former Countrywide of costing taxpayers $1 billion by selling bad mortgages to Fannie Mae and Freddie Mac.
"Our lawsuit against Bank of America for its allegedly reckless and fraudulent lending practices is unaffected and is in fact expressly carved out from the settlement that the parties reached today," Ellen Davis, the department's chief public information officer, told Reuters.
The news service explains:
Fannie Mae and sibling Freddie Mac essentially buy mortgages from banks and package them into bonds for investors. But during the mortgage boom, banks sold loans to the two companies that Fannie Mae and Freddie Mac say should never have been because, for example, borrowers had misstated their income. The two mortgage finance companies are pushing banks to buy back the loans.
The agreement calls for Bank of America to pay Fannie Mae $3.6 billion in cash and repurchase about 30,000 loans at a cost of $6.75 billion. Bank of America reached a settlement with Freddie Mac in 2011.
"As we enter 2013, we sharpen our focus on serving our three customer groups and helping to move the economy forward," Bank of America Chief Executive Brian Moynihan said in a
news release
. "Together, these agreements are a significant step in resolving our remaining legacy mortgage issues, further streamlining and simplifying the company and reducing expenses over time."
FIND YOUR DREAM HOME OR APARTMENT
msn real estate is social
WHAT'S YOUR HOME WORTH?
HOME IMPROVEMENT PROFESSIONALS
more on msn real estate