57% of metro areas saw more foreclosures in 2012
Florida and inland California continued to show the highest rates of foreclosure activity, while coastal California saw foreclosures decline, according to RealtyTrac.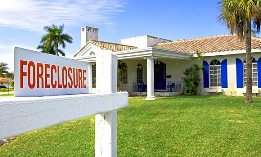 The real-estate market may be improving, but the foreclosure crisis is not over, as new data from RealtyTrac remind us.
Foreclosure activity increased last year in 57% of the 212 largest U.S. metro areas, including eight of the 20 largest metro areas.
While foreclosure activity decreased 37% in Phoenix, it increased 80% in Tampa, Fla., demonstrating the great disparity of how the recovery is playing out in different U.S. cities.
Post continues below
Most of the areas where foreclosure activity increased use the judicial-foreclosure​ process, which was stalled for a time as lenders scrambled to replace bad documents filed during the "robo-signing" scandal. The 2012 figures reflect the fact that foreclosures are under way again in these areas.
Of the 20 largest metro areas, those that showed the greatest decrease in foreclosure activity, after Phoenix, were San Francisco (down 30%), Detroit (down 26%), Los Angeles and San Diego (both down 24%).
But significant increases in foreclosure activity were reported in Tampa, Fla., followed by Miami (up 36%), Baltimore (up 34%), Chicago (up 30%) and New York (up 28%).
Florida and California continued to dominate the list of the cities with the highest rate of foreclosure, led by Stockton, Calif., with 3.98% of housing units -- one in 25 -- receiving a foreclosure filing during 2012. Next on the list were Riverside-San Bernardino-Ontario, Modesto and Vallejo-Fairfield, all in California, followed by the Florida cities of Miami and Palm Bay-Melbourne-Titusv​ille.
Also in the 20 cities with the highest rate of foreclosure filings in 2012 were the California cities of Merced, Bakersfield and Sacramento, the Florida cities of Orlando, Tampa, Lakeland, Jacksonville, Cape Coral-Fort Myers and Ocala, plus Atlanta; Chicago; Rockford, Ill.; Las Vegas; and Phoenix.
"Markets with increasing foreclosure activity in 2012 took the first step in finally purging delayed distress left over from the bursting housing bubble," Daren Blomquist, vice president at RealtyTrac, said in a news release. "Meanwhile, the underlying fundamentals in many of those markets are slowly improving, making it an opportune time to absorb additional foreclosure inventory this year — and that is particularly good news for buyers and investors hungry for more inventory to purchase in those markets."
RealtyTrac also published a list of the best and worst cities in which to buy foreclosures. You can see the list here.
But real-estate agents in South Florida, which was listed as a top market for buying foreclosures, were skeptical, noting that good foreclosure properties were in such demand it was hard to buy one.
"Any foreclosure that comes on the market is gone immediately," Judy Trudel of Balistreri Realty in Lighthouse Point, north of Fort Lauderdale, told The Sun-Sentinel.
FIND YOUR DREAM HOME OR APARTMENT
msn real estate is social
WHAT'S YOUR HOME WORTH?
HOME IMPROVEMENT PROFESSIONALS