California lawmakers pass new foreclosure protections
The state will be the first to mandate that homeowners can't lose their homes while they are negotiating modifications.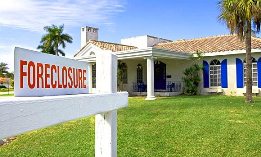 California lawmakers have passed new foreclosure protections that will make California the first state to enact law based on the $25 billion settlement negotiated earlier this year among major lenders, the federal government and state attorneys general.
Among other things, loan servicers would be required to provide homeowners with a single point of contact with which they can discuss their cases. The measures would also ban servicers from foreclosing while a homeowner is trying to negotiate a mortgage modification. Both those provisions are in the settlement, but are scheduled to expire in three years. The bills, SB 900 and AB 278, would make those rules part of California law.
The California measures, which Gov. Jerry Brown is expected to sign in the next few weeks, also will outlaw robo-signing, require lenders to document they have the right to foreclose and give homeowners more access to the courts to challenge foreclosures.
Post continues below
In California, most foreclosures do not go through the court system, which means that the time from when a lender files a lien on the home until the homeowner is evicted is much shorter than in judicial foreclosure states, such as Florida and New Jersey.
Banks and real-estate professionals opposed the California measures, arguing that they will lead to frivolous lawsuits, lengthen the foreclosure process and raise the cost of mortgages in California.
One of the biggest problems homeowners have faced throughout the foreclosure crisis is the difficulty of negotiating with their lenders or servicers. Stories of lost documents and unkept promises are common, and homeowners who thought they were in negotiations to modify their mortgages have ended up losing their homes.
"The complaints from foreclosed consumers are legion. Most common is that consumers have no consistent point of contact as they negotiate the complexities of their loan modifications," Assemblyman Mike Eng, D-Monterey Park, the author of one of the bills, wrote in a column for The Pasadena Star-News. "The result is what one bank employee requests today is soon forgotten when another employee looks at the file weeks later, resulting in a never-ending quest for answers and documents."
The California measures would go into effect Jan. 1.

Wow! What BS. Where are the arrests for loan fraud, misrepresentation, larceny, etc, etc, etc,? Are we really supposed to feel sorry for the criminal bankers? It is time to haul them out of their ivory towers and institute a new policy-no banker left behind. For me personally, I have been fighting with IndyMac (read OneWest, a government creation). They defaulted on our loan agreement 3 years ago, stole $8400 of our insurance money, broke federal RESPA and TILA laws, and they won't even get a slap on the wrist. Soon and very son the people are going to get justice. The politicians better wake up or they will find themselves swinging in good company.
Are you sure you want to delete this comment?
About Teresa Mears
Teresa Mears is a veteran journalist who has been interested in houses since her father took her to tax auctions to carry the cash at age 10. A former editor of The Miami Herald's Home & Design section, she lives in South Florida where, in addition to writing about real estate, she publishes Miami on the Cheap to help her neighbors adjust to the loss of 60% of their property value.
FIND YOUR DREAM HOME OR APARTMENT
msn real estate is social
WHAT'S YOUR HOME WORTH?
HOME IMPROVEMENT PROFESSIONALS
from our partners