Buying again, 3 years after foreclosure
'Boomerang buyers' are returning to the housing market, getting new mortgages 3 years after foreclosures or short sales.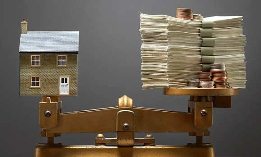 The "boomerang buyers" are back in the housing market.
We're not referring to those young people who are living in your basement and are still looking for a job. We're talking about people who lost their home to foreclosure several years ago and are now able to buy again.
How long you have to wait to buy again after a foreclosure or a short sale depends on a number of factors. In general, the higher your credit score was before your financial setback, the longer it will take to recover.
But, using government-backed Federal Housing Administration and Department of Veterans Affairs mortgages, some of those who lost their home are finding they can own again in as little as three years or, in some cases, less.
The FHA loans cost more than conventional loans, but they don't require credit scores to be as high. Plus, the FHA requires only a 3.5% down payment, compared with 20% or more with conventional lenders.
"Most of the loans that are getting done are for people who have really rebuilt their credit," Frank Donnelly, president of the Mortgage Bankers Association of Metropolitan Washington, D.C., told Reuters. "They have to prove it was something like a job loss that caused this and not chronic delinquency."
April Del Rosario and her husband paid $315,00 in 2006 for a two-bedroom condo near San Diego, even though the $2,600 mortgage payment was a stretch. After their adjustable rate rose, making the payment even higher, and Del Rosario became pregnant, they let the condo go into foreclosure in 2009.
"We were really young and stupid," she told The Wall Street Journal. "All of a sudden, our already really expensive mortgage was going to go up. I was pregnant and everything was just bad timing on our part."
Three years later, the couple, who now have a son, were approved for a $280,000 mortgage on a three-bedroom new home south of San Diego. Even paying $300 a month for mortgage insurance, their payment is still less than they paid before, about $2,400. "We're trying to be really conservative," Del Rosario told The WSJ.
Readers who left comments on the WSJ article were split over whether they thought that people who defaulted on their loan should be able to get a mortgage again so soon. One reader wrote:
"For people, like me, who live in states still suffering from foreclosure fallout, it's hard to feel happy for these homebuyers. We bought a house in 2007 that is now worth 40% less than what we paid. Neighbors in the exact same "house-boat" as us walked away from their home in 2009, as many in our community did. According to this article, these neighbors could come right back in 2012 and re-buy their old home at its new, much lower price -- not a bad tradeoff for three years of "paying their dues." Like my husband said, "Being accountable and ethical has never cost us this much and made us look this stupid."
What do you think? How long should people have to wait after a foreclosure or short sale to get another mortgage?
FIND YOUR DREAM HOME OR APARTMENT
msn real estate is social
WHAT'S YOUR HOME WORTH?
HOME IMPROVEMENT PROFESSIONALS
more on msn real estate