10% of mortgage mods reduced principal
The number of modifications that cut the mortgage balance, while still small, is growing. Borrowers with loans backed by Fannie Mae and Freddie Mac remain shut out.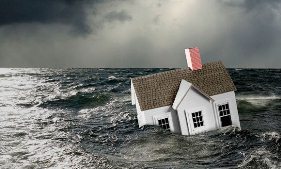 About 10% of mortgage modifications made in the first quarter included principal reduction, three times the percentage of a year ago.
A new report by the Office of the Comptroller of the Currency found that mortgage servicers reduced principal on 10.2% of the modifications done in the first quarter of 2012, up from 3% in the first quarter of 2011.
The number of homeowners receiving principal reductions is still quite small: 10,400 in the first quarter of 2012, compared with 9,870 in the last quarter of 2011 and about 4,800 in the first quarter of 2011.
The data in the report covers about 60% of mortgages, including loans serviced by the largest nine companies. The data includes loans backed by government-supported​ entities Fannie Mae and Freddie Mac, which are not eligible for principal reduction.
Homeowners whose mortgages are backed by the Federal Housing Administration and the Veterans Administration also are not eligible for principal reduction. Earlier this year, Edward
DeMarco, the acting director of the Federal Housing Finance Agency, had indicated the agencies were on the verge of rolling out a principal reduction plan, but the decision has been delayed for months.
No matter what Fannie and Freddie do, expect to see more principal reductions next quarter, Bruce Krueger, chief mortgage examiner for the OCC said. The $25 billion settlement reached between the federal government and major mortgage servicers called for tripling the compensation to servicers for principal reductions. That increased payment took effect in January.
"This report does not include any effects of the AG settlement," Krueger told journalists, as reported by Housing Wire. "You will likely see the effects the principal reduction starting in the second quarter."
Other data from modifications made in the first quarter:
About Teresa Mears
Teresa Mears is a veteran journalist who has been interested in houses since her father took her to tax auctions to carry the cash at age 10. A former editor of The Miami Herald's Home & Design section, she lives in South Florida where, in addition to writing about real estate, she publishes Miami on the Cheap to help her neighbors adjust to the loss of 60% of their property value.
FIND YOUR DREAM HOME OR APARTMENT
msn real estate is social
WHAT'S YOUR HOME WORTH?
HOME IMPROVEMENT PROFESSIONALS
from our partners