New rules set limits on loan-originator pay
Brokers and loan officers will no longer earn more if they steer borrowers to a more expensive mortgage. Previously, the originator made more money for loans with worse terms.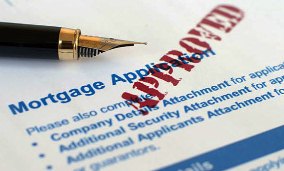 The Consumer Financial Protection Bureau has issued new rules for mortgage brokers and loan officers designed to end some of the abuses that occurred during the real-estate boom.
Some homeowners were steered into toxic mortgages by unscrupulous brokers and loan officers because if the customers took those loans, the brokers would make more money. Loan originators also got borrowers to sign up for higher interest rates and prepayment penalties, even though they qualified for better terms, because it made the originators more money.
Post continues below
"These rules recognize that people tend to do what they get paid to do," CFPB Richard Cordray said in a mortgage policy press call. "By removing financial incentives for originators to push borrowers towards risky loans, we are ensuring that the mortgage market will be more stable and sustainable, and consumers will be better protected."
The new rules, which will go into effect in January 2014, seek to end the worst of these abuses, prohibiting a mortgage broker or loan officer from being paid more if he sells the borrowers a loan with a higher interest rate, higher fees or a prepayment penalty. The originator also can't be paid more for steering the borrower to an affiliated title company.
Loan originators also can't be paid by both the lender and the borrower. That rule seeks to put the originator on the side of the borrower rather than in favor of the loan that makes him the most money.
The rules set standards for qualification and screening, including criminal background checks and training. They follow the issuance of new rules for mortgage servicers and new rules requiring lenders to verify that borrowers can afford the mortgages.
The CFPB decided against a rule that would require loan originators who were offering loans with upfront fees, or "points," to offer a loan option without those fees.
"Before the financial crisis, many mortgage borrowers were steered toward risky and high-cost loans because it meant more money for the loan originator," Cordray said in a news release. "These rules will hold loan originators more accountable by banning the incentives that led so many of them to direct consumers toward disaster."
FIND YOUR DREAM HOME OR APARTMENT
msn real estate is social
WHAT'S YOUR HOME WORTH?
HOME IMPROVEMENT PROFESSIONALS
more on msn real estate