New walkaway alternative for underwater borrowers
Fannie Mae and Freddie Mac are making it easier for homeowners with hardships to give up their homes. But borrowers may be asked to pay for the privilege.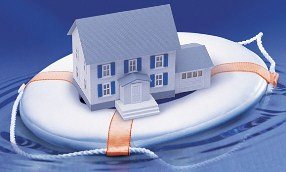 Fannie Mae and Freddie Mac are making it easier for some underwater homeowners to get rid of their homes.
Under new guidelines that go into effect March 1, homeowners with mortgages backed by one of the two government-sponsored​ enterprises can do what's called a "deed in lieu of foreclosure" – essentially, hand the house or condo back to the lender.
The program isn't available to all homeowners with underwater mortgages backed by Fannie or Freddie. To qualify, a homeowner who is at least 90 days delinquent must demonstrate one of 10 hardships, including loss of a job, decline in income, divorce, relocation or death of a spouse.
Post continues below
Homeowners who are current on their mortgage payments or fewer than 90 days behind can take advantage of the program only if their total debt-to-income ratio is above 55% and they have experienced a death or disability in the family.
"Fannie and Freddie are finally recognizing that some people are stuck in their homes," Julia Gordon, director of housing finance and policy at the Center for American Progress, told Bloomberg. "There are a lot of families who need to move who can't do it if they're going to have debt hanging over their heads."
While the program offers an alternative to homeowners who have suffered hardships but are still making payments, it is not a "get out of the loan free" card. Homeowners who can afford it may be asked to pay up to 20% of their savings, including retirement accounts, or sign a promissory note to make future payments. You can read more details here and here.
To get loan servicers to cooperate with the new program, Fannie and Freddie are increasing the payment to servicers for a "deed in lieu" from $275 to $1,500. Some homeowners will be eligible for up to $3,000 in relocation assistance.
Homeowners whose mortgage is backed by Fannie Mae and Freddie Mac -- about 50% -- are ineligible for any refinancing that includes a principal reduction. But the two entities have moved to streamline the short-sale process.
FIND YOUR DREAM HOME OR APARTMENT
msn real estate is social
WHAT'S YOUR HOME WORTH?
HOME IMPROVEMENT PROFESSIONALS
more on msn real estate