More homeowners turn to short sales
Fannie Mae, Freddie Mac and lenders have made the process easier for borrowers who are willing to give up homes they can no longer afford.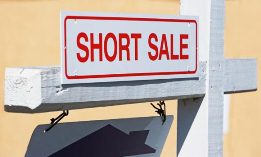 The number of foreclosure sales is on the decline, and that's partly because the number of short sales is rising.
A short sale is when a homeowner sells a home for less than the mortgage amount, with the consent of the lender, which often forgives the rest of the debt in exchange for the homeowner's cooperation.
A short sale can be easier for the homeowner, who can time his or her move, and for the lender, because the home is usually occupied and kept in good repair until the sale.
Some lenders have even offered homeowners money to do a short sale.
According to RealtyTrac, short sales of properties not in foreclosure made up 22% of home sales in 2012, with the number rising significantly toward the end of the year. That doesn't include properties in foreclosure that were sold as short sales.
In the last quarter of 2012, short sales made up about a third of transactions, with foreclosures making up only 11% of deals, according to RealtyTrac's numbers.
"The national mortgage settlement is definitely contributing to the rise in short sales," Daren Blomquist, vice president of RealtyTrac, told Bloomberg. "This report shows there are still a lot of distressed homeowners out there needing to sell."
Short sales that were in the foreclosure process sold for an average of $129,817 less than the mortgage amount, while short sales that were not in foreclosure went for an average of $81,621 less than was owed, according to RealtyTrac's numbers.
Lenders are also improving their performance on short sales, making it possible for deals to close faster. Fannie Mae and Freddie Mac, which must approve short sales of homes on which they backed the loans, also have made the process easier.
For many homeowners who can't afford to keep their homes, a short sale is a good solution.
Cesar Rivera bought a home in Phoenix for $290,000 in 2003, but after he lost his job and got a divorce, he had trouble making the payments. He ended up doing a short sale for $220,000. It was "a huge ton of bricks off my back," Rivera told The Wall Street Journal. "I'm just relieved."
FIND YOUR DREAM HOME OR APARTMENT
msn real estate is social
WHAT'S YOUR HOME WORTH?
HOME IMPROVEMENT PROFESSIONALS
more on msn real estate