Mortgage-relief scams on the rise
A nonprofit housing agency says reports of fraudulent relief schemes are up almost 60% this year. Beware of companies that ask for money upfront.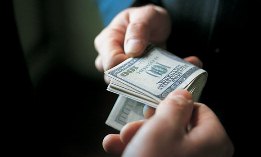 As federal programs to help homeowners avoid foreclosure have increased this year, so have foreclosure-relief scams.
The nonprofit Homeownership Preservation Foundation reported last week that reports of mortgage foreclosure scams have jumped almost 60% this year.
"Regretfully, every new government initiative spawns a slew of foreclosure avoidance scams, often from the same cast of characters doing business under various names to avoid easy detection and identification," said Colleen Hernandez, CEO of the foundation, in a news release.  "Most of these scams involve individuals supposedly offering mortgage foreclosure avoidance assistance that trained HPF counselors provide at no cost. Sadly, with most scams, no meaningful services are ever provided."
Post continues below
Last month, the Federal Trade Commission got a federal judge to shut down a California operation that allegedly scammed homeowners out of more than $1 million with false promises to help them avoid foreclosure.
In those cases, the companies, owned by Sameer Lakhany of Santa Ana, Calif., and operating under a variety of names and with multiple websites, were running two types of scams:
A traditional mortgage-relief scam in which they charged homeowners $795 to $1,595 for "forensic loan audits," which the swindlers said would force their mortgage companies to give them loan modifications with favorable terms. According to the FTC, the company representatives falsely portrayed themselves as employees of a nonprofit housing counseling agency or HUD-certified housing counselors. The representatives said the homeowners' loan modification applications would be substantially delayed if they did not have such a forensic audit.
A scheme in which they promised homeowners they could stop foreclosure by joining "mass joinder" lawsuits challenging their mortgages. According to the FTC, the group masqueraded as a law firm called Precision Law Center and charged homeowners $6,000 to $10,000 to join the suits but provided no services.
In general, legitimate mortgage-relief efforts don't involve an upfront payment. Federal law bans upfront fees for negotiating mortgage modifications in most cases.
HPF has a website listing six warning signs of a scam. The FTC also has advice on avoiding mortgage-relief scams. HFP encourages anyone who has questions to call (888) 995-HOPE.
FIND YOUR DREAM HOME OR APARTMENT
msn real estate is social
WHAT'S YOUR HOME WORTH?
HOME IMPROVEMENT PROFESSIONALS
more on msn real estate