Report: Lenders lag on loan modifications
The overseer for compliance with the $25 billion settlement finds servicing has improved but is still falling short. Consumer advocates say the situation is much worse.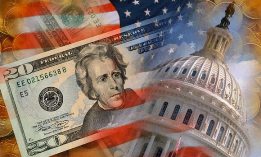 The nation's five biggest loan servicers are doing better at handling borrowers' requests for loan modifications and other foreclosure-related issues, but they are still failing at some issues, according to an independent monitor.
The monitor was appointed to oversee the lenders' compliance with the terms of a $25 billion settlement reached last year with 49 attorneys general. The monitor's report said four of the five lenders still are falling short in their handling of loan modification requests.
Post continues below
But his report was much less damning than recent complaints from attorneys general in several states and consumer advocates, who say the loan servicers are falling way short of compliance, forcing more homeowners into foreclosure. New York Attorney General Eric Schneiderman has said his office may bring enforcement action against Bank of America and Wells Fargo.
"While I believe distressed servicing is better this year than it was last, it is not yet where it needs to be," Joseph A. Smith Jr. wrote in the summary with his compliance reports on the five largest U.S. lenders. "While there is more work to be done, I remain confident that the settlement is helping to improve the mortgage finance system."
He noted that he continues to hear many complaints about the loan modification process, single points of contacts (so customers don't talk to a different person every time they call) and inaccuracies in billing and statements.
Respondents to a survey of California housing counselors said the lenders "rarely" or "never" complied with the settlement guidelines on mortgage modification documents and timelines.
The New York Times pointed up the irony in how the federal government has dealt with the lenders versus how the lenders deal with borrowers:
Banks are subject to fines of up to $5 million if they do not improve their performance on a failed metric. But they are allowed a certain number of errors, usually 5%, before they are considered to have failed. Critics of the settlement point out that, in contrast, homeowners seeking help are required to submit virtually perfect paperwork to prevent the loss of their homes.
Even with perfect paperwork, there are no guarantees a borrower will be treated fairly. Former employees who gave statements in a recent lawsuit against Bank of America said the bank told them to lie about whether documents had been received and to deny mortgage modification requests for no reason. The bank has denied the former employees' allegations.
FIND YOUR DREAM HOME OR APARTMENT
msn real estate is social
WHAT'S YOUR HOME WORTH?
HOME IMPROVEMENT PROFESSIONALS
more on msn real estate