FEATURED POST
Young people don't want their parents' dream houses. Instead, they want smaller homes in walkable neighborhoods.
You know all those idyllic suburban developments with cul-de-sacs and lakes and nearly identical houses, far away from the noise of urban life?
Gen Y doesn't want to live in one.
We're not surprised to hear that the dream houses of the younger generation don't include formal living rooms, but we are stunned to hear they don't want soaker tubs. The young home seekers on HGTV always want soaker tubs.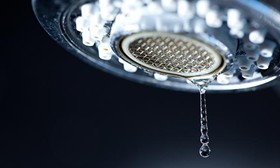 According to speakers at the National Association of Home Builders conference in Orlando, Fla., this week, members of Gen Y want to be able to walk to stores and restaurants and maybe even to work. They agree with a study that finds walkability increases home value.
What else does Gen Y want in a home? This is WSJ.com's synopsis of the comments of Tony Weremeichik of Canin Associates, an Orlando architecture firm:
"Smaller rooms and fewer cavernous hallways to get everywhere, a bigger shower stall and skip the tub, he said. Oh, but don't forget space in front of the television for the Wii, and space to eat meals while glued to the tube, because dinner parties and families gathered around the table are so last-gen. And maybe a little nook in the laundry room for Rover's bed?"

Gen Y also wants outdoor space, but not too much. They don't want to mow the lawn. They also like developments with amenities such as fitness centers, game rooms and party rooms.
FIND YOUR DREAM HOME OR APARTMENT
msn real estate is social
WHAT'S YOUR HOME WORTH?
HOME IMPROVEMENT PROFESSIONALS
more on msn real estate