FEATURED POST
New rankings calculate violent crime and property crime together, so the 'danger' could be of your car being stolen. The cities with the highest murder rate aren't even on the list.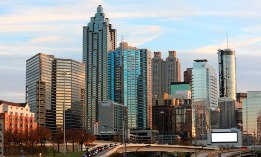 One factor we all consider in choosing where to live is crime.
U.S. News has just come out with a ranking of America's 11 most dangerous cities, based on an analysis of seven years of FBI data.
The most dangerous city, according to the ranking, is St. Louis, followed by Atlanta and Birmingham, Ala. The rate of crime in St. Louis is more than five times the national average.
Rounding out the top 11 were Orlando, Fla.; Detroit; Memphis, Tenn.; Miami; Baltimore; Kansas City, Mo.; and a tie between Minneapolis and Cleveland.
After decades in Miami, we've gotten blasé about such lists. We've only been carjacked once.
One flaw in the ranking is that it mixes violent crime and property crime. So while the listing purports to be of America's 11 most dangerous cities, it's really the 11 cities with the highest incidence of ALL crimes, which doesn't make nearly as sexy a headline.
The danger in some of these cities could be of your house being burglarized. Property crimes make up most of the crimes in all jurisdictions, so a city with high property crime and low violent crime could still rank high on this list.
FIND YOUR DREAM HOME OR APARTMENT
msn real estate is social
WHAT'S YOUR HOME WORTH?
HOME IMPROVEMENT PROFESSIONALS
more on msn real estate