FEATURED POST
Need help figuring out what steps to take first to get started buying a home? The Department of Housing and Urban Development hopes to help.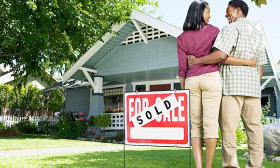 When I bought my first home, I had the benefit of having numerous friends who recently had gone through the process, not to mention others who worked in the industry and were full of tips and helpful information.
But many people who would like to buy a home may not have those kinds of resources so readily available, and for them the homebuying experience can be full of confusion and disappointment, especially in today's tight lending market and uncertainty about the future of home prices.
We at MSN Real Estate hope that you can find all of the information you need on our First-Time Homebuyers site, but another valuable resource are the homebuying how-to videos that the Department of Housing and Urban Development unveiled this week.
FIND YOUR DREAM HOME OR APARTMENT
msn real estate is social
WHAT'S YOUR HOME WORTH?
HOME IMPROVEMENT PROFESSIONALS
more on msn real estate