FEATURED POST
A growing number of homeowners plan to rent their next home, but financial constraints aren't the only reason for this short-term trend.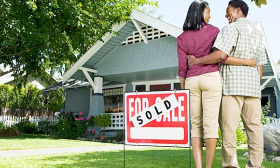 Although a growing number of Americans don't think it's a good time to buy a home now, most still are interested in becoming a homeowner someday, despite the housing crisis, according to a new analysis by Fannie Mae. (Bing: Are you ready to buy a house?)
But in the meantime, the share of both renters and homeowners who plan to rent rather than own their next home rose to 33% in the third quarter, up from 30% in January.
The short-time aspirations for renters to become homeowners is even more bleak, with 59% saying they're more likely to rent their next home, compared with 54% in in January. But long-term, 51% of both renters and homeowners say the housing crisis has not affected their overall willingness to buy a home.
FIND YOUR DREAM HOME OR APARTMENT
msn real estate is social
WHAT'S YOUR HOME WORTH?
HOME IMPROVEMENT PROFESSIONALS
more on msn real estate