FEATURED POST
A couple buying their dream home is now essentially homeless after discovering people living there just days before the closing date.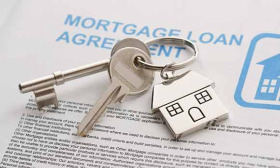 Last month, a lawyer helped a family who had lost their home to foreclosure break back into that home just days before the new homeowners were set to receive the keys.
Across the nation, similar scenarios are playing out as former homeowners fight back, saying mortgage fraud has made their foreclosure irrelevant. (Bing: More mortgage fraud cases)
But what happens to the buyers of the properties now in question? The Ventura County (Calif.) Star says that the buyers of the above-mentioned property pulled out of the deal because of the fiasco with the former owners. Now Seattle's KOMO-TV takes a closer look at a couple watching their dreams crumble in a similar situation.
FIND YOUR DREAM HOME OR APARTMENT
msn real estate is social
WHAT'S YOUR HOME WORTH?
HOME IMPROVEMENT PROFESSIONALS