FEATURED POST
Company rolls out 'zestimates' for 98 million properties nationwide, whether they're for rent or not.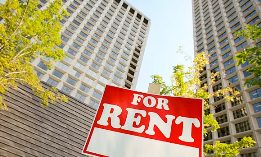 We may be drowning in information, but sometimes the information we need most is elusive.
One of those times is when we're looking for a home or apartment to rent. Often, realty agents handle only more expensive rentals. Craigslist has made it easier to find rentals, but sometimes you just have to drive around your favorite neighborhood and look for signs.
If you're in a new city, or renting after years of owning your own home, you may not know the going rate for rentals in your area. If you're a new landlord for the first time, you may not know how much to ask.
These are the people Zillow had it mind when it rolled out its new "rent zestimates" this week – estimates of how much individual properties should rent for. The zestimates are provided not only for properties that are for rent, but also for other properties in Zillow's database, a total of more than 98 million nationwide.
About Teresa Mears
Teresa Mears is a veteran journalist who has been interested in houses since her father took her to tax auctions to carry the cash at age 10. A former editor of The Miami Herald's Home & Design section, she lives in South Florida where, in addition to writing about real estate, she publishes Miami on the Cheap to help her neighbors adjust to the loss of 60% of their property value.
msn real estate is social
FIND YOUR DREAM HOME OR APARTMENT
WHAT'S YOUR HOME WORTH?
HOME IMPROVEMENT PROFESSIONALS
from our partners