5 best cities for buyers and sellers
New data from Realtor.com finds the national median home price about what it was a year ago, the number of listings down and a rising number of cities showing price declines.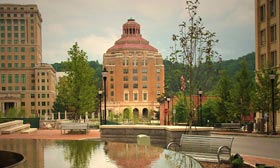 The latest data from Realtor.com has some useful information for people planning to buy and sell homes this year.
The average median listing price in January 2013 was about what it was in January 2012. What's more important is the price trend locally. According to new data from Realtor.com, prices were up in 71 cities, down in 51 cities and the same in 24 cities. For the sixth straight month, the number of cities showing price declines rose.
The number of homes listed for sale was down 16.47% from last January, and listings are spending less 9.24% less time in the multiple-listing service.
Post continues below
"If inventories remain low — and if list prices begin to rise during the next few months, as they did last year — conditions are ripe for additional house-price appreciation in 2013," Realtor.com wrote. "However, such gains are likely to be concentrated in markets already well into their recovery process, such as California, Phoenix, Seattle, Washington, D.C., [Florida and Nevada]. Markets in the older industrialized parts of the Midwest and the East will likely continue to struggle without a significant turnaround in their local economy. However, if inventories in these areas remain high, it could effectively set the stage for further declines in housing values in these local markets."
Looking at all the data, Realtor.com has listed the five best cities for buyers and sellers.
If you're looking to buy, you might want to check out Asheville, N.C., the popular destination for Floridians in western North Carolina. Listing prices are down 0.4% over last January, and homes are staying on the market for 149 days, one of the longest timelines in the country.
If you want to sell your home, you'll do best in in Sacramento, Calif., where the number of homes for sale was down 67.2% from a year ago. The median listing price was up 40.2%, making California capital a great place to be a seller.
Other top buyers markets:
Peoria-Pekin, Ill.

Charleston, W.Va.

Philadelphia

Cleveland-Lorain-Ely​ria,

Ohio
Other top sellers markets:
San Jose, Calif.

San Francisco

Phoenix-Mesa, Ariz.

Washington, DC.

You are welcome, I would be so upset if people invested in West Virginia's equivalent of an alligator swamp. The infrastructure is terrible in this state, the housing standards low - few HOA or no deed restrictions - utilities and cost of living high- no real nightlife only a few clubs in major cities- Civil Service scores ignored by State Government on regular basis - high unemployment - high crime- newspapers inadequate coverage largely attributed to ownership of both parties newspapers by Rockefeller family, justice system in interlock . Spillman's represents major hospital CAMC and hires off duty police officers (until recently wearing their police uniforms) crime at hospital can be reported to police but City Police and County as well as many State Government offices have Spillman  Firm on retainer when City or County Prosecutor review case they refer all complaints to Spillman ( the specialist ) for review, the firm recommends against prosecution nine times out of ten. It is called a conflict of interest in most cities. Legal Aid is not permitted to represent citizens in landlord tenant relations or lawsuits on basis of premises negligence which occur on any premises in private sector and cannot engage in Labor cases vs State of W.Va This place is filthy corrupt.

Investing in or  relocating to West Virginia  is a huge mistake. My parents retired and moved to Charleston, the state capital of West Virginia. The state has very few cultural or intellectually stimulating activities, it does rank third in illiteracy and second highest per capita in welfare recipients. There are no jobs in this state, housing is substandard at best, heating, gas and electricity rates are high. The state is losing population,  the state has terrible weather, cold miserable winters with frequent power outages leave many in the dark, few snow plows, falling trees in autumn during the windy season, drought like summers,  last  year's summer sind storm left many in the dark when power was erratic, on for a day and down for two weeks at a time. Pollution from chemical factories, just  three malls in state, hospitals are of poor quality, ugly dismal towns, mediocrity describes the restaurants, very high crime rate largely unreported in the two major dailies in Charleston (both the Democratic and Republican dailies are owned in part by Senator Rockefeller), bigotry, racism and ignorance combined with abject poverty create an environment of poor whites who parallel criminal gangs widely recognized in large cities,y terrible public transportation, bus service minimal, rail trains out of city are infrequent, air travel in and out of area is priced at a premium because the location is off  the beaten path. The city of Charleston is in a textbook interlock situation, Conflicts of interest are apparent throughout the state which is run by party bosses. For example, the City of Charleston Police Department is represented by Spillman's law firm, the police worked in uniform off duty for the local CAMC hospital, the 
is represented by Spillman's law firm. The County Prosecutor has arrangement with Spillman's law firm for special cases. Therefore if you are the victim of a crime, assault or attack at either  Memorial or Charleston General Hospital and report it to police in uniform at the hospital the report goes to the hospital administration who in turn hand investigation over to the police or prosecutor. No one is prosecuted for crime at the hospital, which is a violent. I was told when I asked why no trial was set  the prosecutor found   L Street  did not exist, a street which I indicated as the address of my witness. I clearly told them by phone and in writing that  L Street was in the District of Columbia, three years later I was attacked again at  CAMC,  the hospital still  has not  installed cameras at primary entrances and exits, and  still has not enforced name tags or sign in or even visitors passes. I learned most of the hospitals in the state have obsolete medical equipment. The state is a hothouse for strange sects, snake handlers, holy rollers, home of worshippers who babble in non languages. The dialect of English spoken in this area is painful to hear and difficult to interpret. Civil Service Scores and Rules are overlooked in favor of nepotism and favoritism. Shopping for  fashionable merchandise and international foods is limited. Prices on most items is high due to the mountainous terrain. You would have to really look closely at these homes for sale, you might decide they aren't fit for a dog, even if you buy one your neighbor will have a broken down sofa, the engine from his pick up truck and two garbage cans on his front porch. W.Va. .is  Third World. 
Are you sure you want to delete this comment?
FIND YOUR DREAM HOME OR APARTMENT
msn real estate is social
WHAT'S YOUR HOME WORTH?
HOME IMPROVEMENT PROFESSIONALS