A crack in the housing-market recovery?
New data show that home prices rose in fewer cities and fell in more than at this time last year, despite the declining inventory.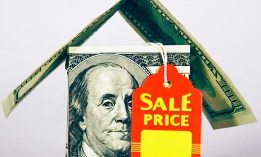 New data from Realtor.com suggest a possible crack in the housing-market recovery.
With the summer selling season behind us, more cities are seeing prices fall than at this time last year. The national median list price has declined for the past three months and stood at $189,900 in October, the same as it was last year.
The number of homes listed for sale was down 17% from this time last year, which has raised home prices in many cities, but demand may be slowing, at least in some areas.
Post continues below
"Given the record-low inventory of houses for sale, this leading indicator of future house-price trends may suggest a weakening in underlying demand," the new Realtor.com report said.
The recovery remains the strongest in some of the disaster zones of the real-estate bust: California, Nevada, Arizona and Florida, where the lack of inventory for sale has raised prices considerably.
But some of the Midwestern and Rust Belt cities that didn't experience the boom and bust are still seeing prices fall, despite the decline in inventory.
Only five of the 146 cities covered in the survey had more homes for sale this year: Shreveport, La., up 14.06%; Philadelphia, 6.4%; the Philadelphia suburbs of New Jersey, 2.13%; Reading, Pa., 1.87%; and Springfield, Ill., 0.91%.
"Increasing inventories in these markets are consistent with other indicators of continued weaknesses in both their housing markets and local economies," the report said.
List prices rose by 1% or more in 71 markets, fell in 44 markets and remained about the same in 31. Those numbers are worse than the October 2011 figures, when 84 markets showed a price increase and only 36 showed a decrease.
These were the cities showing the greatest increase in median list prices year over year:
Sacramento, Calif.: 31%

Santa Barbara-Santa Maria-Lompoc, Calif.: 27.03%

Phoenix: 25.57%

San Jose, Calif.: 20.49%

Oakland, Calif.: 17.49%

San Francisco: 17.37%

Fresno, Calif.: 14.64%

Seattle-Bellevue-Eve​rett,

Wash.: 12.5%

Las Vegas: 12.41%
The cities showing the greatest decrease in prices were:
Peoria-Pekin, Ill: 11.48%

Charleston, W.Va.: 9.69%

Reading, Pa: 7.84%

Tyler, Texas: 7.26%

Chicago: 5.85%

Roanoke, Va.: 5.53%

Fort Wayne, Ind.: 5.45%

Dayton-Springfield, Ohio: 5.4%

Milwaukee, Wis. 5.26%

Philadelphia (Pa. and N.J.): 5.25%

Columbia, Mo.: 5.25%
FIND YOUR DREAM HOME OR APARTMENT
msn real estate is social
WHAT'S YOUR HOME WORTH?
HOME IMPROVEMENT PROFESSIONALS