Lawyer who exposed robo-signing wins $100,000
A Maine lawyer who once worked for banks was honored for his 'encore career' work for homeowners. When documents looked wrong, he dug deeper and discovered a national scandal.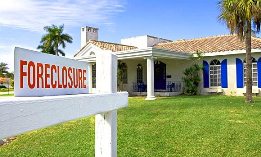 For many years, Thomas Cox worked as a lawyer helping banks foreclose on the homes of small-business owners who had borrowed to keep their businesses going.
After a while, he grew depressed, retired from his work as a lawyer and became a carpenter.
In 2008, he came back to law, this time on the other side of the table, working for no pay with a Maine legal aid organization to help low-income residents fight foreclosure.
Post continues below
He was one of five Americans honored last week with a $100,000 Purpose Prize, which is awarded to people 60 and older who are making a difference.
Cox definitely has made a difference in the foreclosure realm: He was one of the first to uncover the robo-signing scandal – the bank practice of hiring people to sign affidavits and other documents without even reading them, let alone verifying if they were true.
"As a lawyer, I have this passion for the legal system and justice and fairness," Cox says in his bio at Encore.org, a nonprofit organization that promotes "second acts for the greater good." "Part of what drives me so hard is that I'm outraged by the abuse of the legal system – by corporate America, by the country's biggest financial institutions – and I'm embarrassed that my profession participated in creating that outrage. ... I want to do what I can to fix it."
Cox's efforts were the subject of a 2010 New York Times story, which chronicled how he exposed a "limited signing officer" for GMAC (which later became Ally Financial) named Jeffrey Stephan, who signed perhaps 10,000 mortgage documents a month. The Times quotes from Cox's court filing:
When Stephan says in an affidavit that he has personal knowledge of the facts stated in his affidavits, he doesn't. When he says that he has custody and control of the loan documents, he doesn't. When he says that he is attaching "a true and accurate" copy of a note or a mortgage, he has no idea if that is so, because he does not look at the exhibits. When he makes any other statement of fact, he has no idea if it is true. When the notary says that Stephan appeared before him or her, he didn't.
Once these practices came to light, lenders began halting foreclosure cases. The exposure of the widespread practice led to the $25 billion settlement involving the federal government, major lenders and state attorneys general.
Cox plans to continue his work with Maine Attorneys Saving Homes, a network of volunteer lawyers. He plans to use most of his prize money toward his efforts to train and recruit volunteer lawyers to help homeowners in foreclosure cases.
FIND YOUR DREAM HOME OR APARTMENT
msn real estate is social
WHAT'S YOUR HOME WORTH?
HOME IMPROVEMENT PROFESSIONALS
more on msn real estate