Chicago forms land bank to combat blight
County agency will acquire abandoned properties and find developers or homeowners to bring them back to productive uses. About 80 governments nationwide are using the tactic.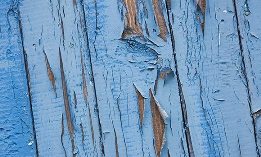 Cook County has formed a land bank to combat blight, making Chicago one of the largest cities to adopt that tactic.
The county has about 200,000 vacant housing units, many abandoned or in foreclosure. The goal of the land bank will be to identify properties with potential, acquire them and hold them tax-free until homeowners or developers are found.
The county will acquire the properties through a variety of methods, including purchasing them, getting them at tax sales or accepting them from banks that want to get rid of them – though the land bank won't take just anything, Cook County Board President Toni Preckwinkle told The Chicago Tribune.
According to the county government's blog, Chicago joins about 80 other local governments in 23 states using land banks as a way to combat blight and return abandoned properties to useful status. Kansas City, Mo., created a land bank late last year. Cleveland is also using a land bank to acquire and improve abandoned properties.
Unlike a number of cities in California and Florida, Chicago has probably not yet hit its bottom in the real-estate crisis. Foreclosures are up this year, not down.
"I've been to every corner of Cook County, and I've seen first-hand how municipalities struggle to return vacant properties to their tax rolls," Preckwinkle said, as quoted by the county blog. "This landmark ordinance will help the county combat the foreclosure crisis that has decimated communities. We are going to work hand-in-hand with communities throughout the county to ensure the Land Bank Authority is effective and sustainable."
FIND YOUR DREAM HOME OR APARTMENT
msn real estate is social
WHAT'S YOUR HOME WORTH?
HOME IMPROVEMENT PROFESSIONALS
more on msn real estate