Bank of America customers to get more principal reduced
A side deal to the $25 billion mortgage settlement releases the bank from penalties if it provides more help to underwater homeowners.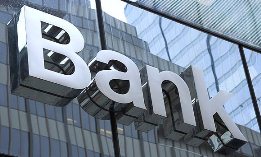 If you have an underwater mortgage held by Bank of America, you may be able to get a better modification deal.
As a side agreement to the $25 billion settlement among the five big banks, the federal government and the state attorneys general, Bank of America has agreed to bigger principal reductions on about 200,000 loans. The reductions could total more than $100,000 each, a bank spokesman told The New York Times.
By granting those larger reductions, Bank of America hopes to avoid about $850 million in penalties.
Post continues below
The deal will apply to mortgages owned or serviced by Bank of American that are underwater and at least 60 days overdue. Many are likely to be mortgages originated by Countrywide, which Bank of America bought in 2008.
Bank of America also has halted foreclosure sales of homes that might be affected by the provisions of the settlement.
You can find out here if you might be eligible for relief from Bank of America or one of the four other lenders covered by the settlement. Plus, other lenders may still sign on to the deal. So far, no homeowners whose loans are backed by Fannie Mae or Freddie Mac are eligible for principal reduction.
Whether to cut principal, and who should bear the losses, was a contentious issue in the year-long negotiations. One key question was whether the deal should focus on penalizing banks or whether negotiators should use the threat of penalties to push for more benefits to homeowners.
In the end, the negotiators agreed on formulas that reduce penalties and fines in exchange for help to homeowners.
What about folks like myself at age 63 and wife being the same age, for an exact example, whose !st mortgage(Fanny Mae) a 15 year obligation with a balance of approx.$170,000.and a equityline of credit expiring in Jan'16 and  used in March 2008 but am, and only can pay, interest only on,an obligation of exactly $158,093.,am approx,$100,000. underwater on my total obligation and am struggling to make my payments and haven't faltered as of yet. What"s their for me,huh,especially so close to retirement.My home being worth as of today according to Zillow about $234,000.I need help. :

LISTEN GUYS JUST GOT OFF THE PHONE WITH BANK OF AMERICA THE NEW OBAMA PROGRAMS ONLY APPLY IF YOU HAVE A FREDDIE MAC OR FANNIE MAE.  IF YOU DID CONVENTIONAL  FIXED LIKE WE DID YOUR SCREWED.
THEY SELL YOUR MORTGAGE OFF TO SOME UNKNOWN INVESTOR AND WILL NOT REFINANCE IF YOU HAVE A STEADY JOB OR GOOD CREDIT OR PRIMARY RESIDENCE WITHOUT BUYING DOWN TO THE NEW UNDERWATER ASSESSMENT.  LIKE US FOOLS WE PUT DOWN ALMOST 20% IN 2009 AND LOST THE TOTAL INVESTMENT DUE TO NEW REAL ESTATE ASSESSMENTS.  THIS IS WHY ALL REAL ESTATE PROFESSIONALS SHOULD BE FIRED AS WELL AS FINE THE BANKS AND THE REAL ESTATE APPRAISERS FOR OVER VALUING PROPERTIES WHEN THEY DAMN WELL KNEW THEY WERE NOT WORTH THE VALUE STATED.  THE OBAMA PLAN DOES NOT WORK FOR HARD WORKING MIDDLE CLASS AMERICANS WHO HAVE GOOD CREDIT AND WOULD NOT DEFAULT ON THEIR MORTGAGES.   WE ARE THE CLASS THAT IS CARRYING THE POOR, AND THE RICH TIME TO REVOLT AGAINST THIS SYSTEM.
you have to give everybody the same brake as the others or this will not work. it,s like a 50 -50 drawing here, the people who paid there bill,s are not getting the shaft . do your home work, here . what,s wrong with this picture,,,,, lol,,,,, if it was april first  ,i would have thought this was a joke,,,,,,,,,,,
this should be for everybody, just give everybody a 2% on there mortage refinance now and every body will be in the same boat. it,s only fair. if not ,,,the other people who can just about to afford there house ,,,,will walk away .you see the big picture here,,,   lol,,, big bank,s TO BIG TO FAIL ,,,,  
Are you sure you want to delete this comment?
FIND YOUR DREAM HOME OR APARTMENT
msn real estate is social
WHAT'S YOUR HOME WORTH?
HOME IMPROVEMENT PROFESSIONALS
more on msn real estate