Miami joins list of improving markets
But foreign investors may be blurring the picture. The number of cities with better employment and housing numbers is down to 80 from a high of 101 a few months ago.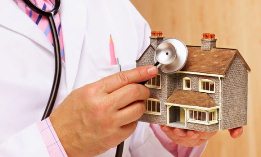 The number of U.S. housing markets deemed improving fell again in August, but saw the addition of one new major market: Miami.
To be included in the National Association of Home Builders/First American Improving Markets Index, a city has to show improvement from its low point in building permits, employment and home prices for six consecutive months.
The number of cities on the list reached a high of 101 in April, but declined to 100 in May and then 80 in June. It hit 84 in July, then fell back to 80 for August.
Post continues below
"The fact that we continue to see a strong core of metros showing up on the improving list each month adds to the growing evidence that the emerging housing recovery has a solid foundation on which to build as housing returns to its traditional role of driving economic growth," NAHB chief economist David Crowe said in a news release.
Five new cities joined the list in August and nine fell off, mostly because of housing prices, the builder group said.
The five metros that were added to the list this month include Miami and Palm Bay, Fla.; Hinesville, Ga.; Terre Haute, Ind.; and Lubbock, Texas.
The cities that failed to qualify after having been deemed improving last month were Tuscaloosa, Ala.; Grand Junction, Colo.; Anderson, Ind.; Jackson, Mich.; Greenville and Hickory, N.C.; Williamsport, Pa.; Jackson, Tenn.; and Brownsville, Texas.
Twelve of the improving markets are in Texas, and eight are in Florida. Twenty-eight states have no cities on the list.
Whether the statistics used to compile the list are enough to truly measure an improving market is open to question. In Miami, for example, what has made the difference is not improving local conditions but an influx of foreign investors with cash.
"If it wasn't for them, this market would still be in shambles," real-estate analyst Jack McCabe told The Wall Street Journal's "Developments" blog. "It's not returning to a normal market."
About Teresa Mears
Teresa Mears is a veteran journalist who has been interested in houses since her father took her to tax auctions to carry the cash at age 10. A former editor of The Miami Herald's Home & Design section, she lives in South Florida where, in addition to writing about real estate, she publishes Miami on the Cheap to help her neighbors adjust to the loss of 60% of their property value.
msn real estate is social
FIND YOUR DREAM HOME OR APARTMENT
WHAT'S YOUR HOME WORTH?
HOME IMPROVEMENT PROFESSIONALS
from our partners