Fed moves to fine 8 more lenders
Mortgage servicers that were not part of the recent $25 billion settlement have been accused of the same abuses. Those lenders face fines, perhaps as an incentive to join the pact.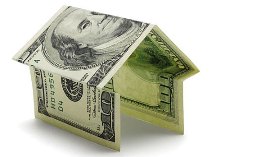 Nearly lost in the hoopla over the recent $25 billion robo-signing settlement reached by the federal government, the state attorneys general and five big banks was the fact that some lenders accused of the same abuses were not included in the pact.
Now the Federal Reserve is proposing to fine eight additional loan servicers for their treatment of borrowers during the foreclosure process.
The New York Times writes "… judges, lawyers and advocates for homeowners say that people are still losing their homes despite improper documentation and other flaws in the foreclosure process often involving these firms."
Post continues below
The Fed wants to fine HSBC's U.S. bank division, SunTrust Bank, MetLife, U.S. Bancorp, PNC Financial Services, EverBank, OneWest and Goldman Sachs for "unsafe and unsound practices in their loan servicing and foreclosure processing," according to testimony from Suzanne Killian, of the Fed's Division of Consumer and Community Affairs, at a congressional hearing, The Times reports.
One problem noted by The Times story is that a judge in one state can dismiss a foreclosure suit because of document problems but a judge in another state may accept documents signed by the same robo-signer, costing the borrower his home.
The five big banks – Ally/GMAC, Bank of America, Citi, JPMorgan Chase and Wells Fargo – were able to include a settlement of fines levied against them as part of the $25 billion deal reached in early February. Those loan servicers also agreed to clean up their act and start treating borrowers better – as well as follow the law when presenting affidavits in court cases.
Now, the Fed is hoping to bring the eight other lenders along. At the time of the $25 billion settlement, officials said it was possible that other lending institutions would sign on later. Some have suggested the pending fines may be leverage to bring additional lenders aboard.
FIND YOUR DREAM HOME OR APARTMENT
msn real estate is social
WHAT'S YOUR HOME WORTH?
HOME IMPROVEMENT PROFESSIONALS
more on msn real estate