New rules may speed short sales
Fannie Mae and Freddie Mac will require loan servicers to respond within 30 days to most requests. HAFA rules that went into effect this month are also designed to speed up the process.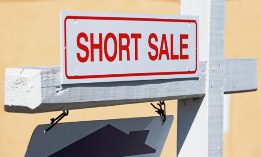 You likely have heard the stories of short-sale transactions that drag on for months or years, despite the best efforts of buyer and seller.
Now Freddie Mac has issued new guidelines designed to speed up the process significantly, and Fannie Mae is expected to follow suit.
The new rules call for the loan servicer to acknowledge a short-sale request from a seller within three days and notify the borrower of any missing documentation within five days. Then, the servicer is expected to reach a decision in 30 days. If that's not possible because of negotiations with the loans' investors, the servicer must update the borrower weekly on the negotiation status.
Post continues below
These guidelines are in addition to new short-sale guidelines that took effect April 5 as part of the Home Affordable Foreclosure Alternative program, which covers borrowers who meet certain requirements.
Fannie and Freddie's new rules are set to take effect June 15, but the Federal Housing Finance Agency is encouraging lenders to adopt them sooner, if they can.
To do a short sale, a seller must get the lender to agree to accept a sale price less than what is owed on the mortgage. These sales have become much more common since the real-estate bust, especially in areas such as Miami, Phoenix and Las Vegas, where homeowners can easily owe twice what their homes are worth.
But the process can be cumbersome, and the deal often falls apart. Sellers have to provide financial documentation to show why they can't continue to make the payments. As with mortgage modifications, loan servicers have been less than efficient in dealing with these documents.
A buyer who makes an offer on a short sale often must wait for months to hear whether the lender will approve the sale, and sometimes the bank never responds.
That won't fly any more, FHFA says.
"FHFA and the enterprises are committed to enhancing the short sales and deeds-in-lieu process as additional tools to prevent foreclosure, keep homes occupied and help maintain stable communities," FHFA Acting Director Edward DeMarco said. "These timeline and borrower communication announcements set minimum standards and provide clear expectations regarding these important foreclosure alternatives."
For most borrowers who can't afford to keep their homes, a short sale is preferable to foreclosure. The closing date is negotiated by the parties, just as in a traditional sale. Plus, the lender usually agrees not to sue the seller for the balance of the mortgage, a danger with a foreclosure in some states.
Sellers still owe income tax on the forgiven debt, though if you do a short sale of your primary residence this year, you may be eligible to avoid paying taxes on forgiven debt used to acquire your primary residence. But the Mortgage Debt Relief Act of 2007 expires at the end of this year, and Congress has made no move to extend it. Sellers may also be able to avoid a big income-tax hit by proving insolvency at the time the home was sold. 
FIND YOUR DREAM HOME OR APARTMENT
msn real estate is social
WHAT'S YOUR HOME WORTH?
HOME IMPROVEMENT PROFESSIONALS
more on msn real estate