Scarlett Johansson lists home at a loss
The actress is asking $4.95 million for the Spanish villa in Hollywood Hills that she paid $7 million for in 2007.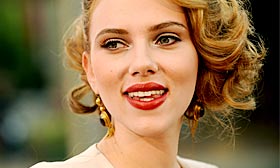 Oh woe is me, it's another loss for the rich and famous.
Move.com reports that actress Scarlett Johansson, also known as Mrs. Ryan Reynolds, has listed her Hollywood Hills, Calif., home for $4.95 million, a painfully steep drop from the $7 million she paid for it in 2007, according to The Real Estalker.
And as if that much of a decrease isn't enough on its own, it sounds like she also dumped some cash into creating her very own little abode, with the listing touting an "extraordinary restoration" that was recently completed, including system upgrades to solar electric power as well as all new windows and doors.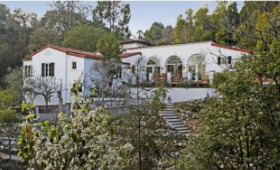 In addition to the upgrades, though, you also get a piece of Johansson's classic style. The 4,352-square-foot walled and gated Spanish villa was built in 1931 and still retains much of its original charm, including period tile and a gourmet period-style kitchen that features "Big Chill" retro-style appliances.
The 4-bedroom, 5.5-bathroom home also includes a giant center atrium with glass ceilings in its bright and airy floor plan, in which "rooms flow in and out to terraces, patios and cascading gardens," according to the listing. Other features include a lap pool, a media room, a gym or maid's quarters with a full bathroom, and a four-car garage.
Johansson's home is hardly the only one listed at million-plus losses in the Los Angeles area. Curbed L.A. also writes that the asking price for Frank Lloyd Wright's Ennis House, which has been on the market since last summer, recently was chopped from $15 million to $10.49 million.
Not much of a savings, though, considering that it won't even cover the estimated $5 million to $7 million the buyer would have to invest in the Mayan-inspired castle to restore it to its former grandeur.
FIND YOUR DREAM HOME OR APARTMENT
msn real estate is social
WHAT'S YOUR HOME WORTH?
HOME IMPROVEMENT PROFESSIONALS
more on msn real estate