Home sales even worse than we thought
After its numbers were challenged, the National Association of Realtors took another look at the data and has decided to lower its numbers for home sales from 2007 to 2010.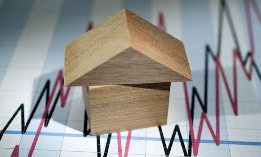 Last year saw the fewest number of homes sold in 13 years. Now we find the number is even smaller than the 4.91 million sales we thought occurred.
The National Association of Realtors, which for decades has published statistics on sales of existing homes, says that its data were wrong and that fewer homes were sold from 2007 to 2010 than it had reported.
New numbers will be issued Dec. 21, The Associated Press reported.
Post continues below
Questions about the numbers were first raised earlier this year by CoreLogic, a real-estate analysis firm, which said the NAR's home-sales numbers could be as much as 20% too high.
While the NAR said 4.91 million existing homes were sold in 2010, CoreLogic said its analysis showed that only 3.3 million homes were sold.
The NAR responded by saying it would take another look at the data. In recent months, the group consulted with CoreLogic, as well as the Federal Reserve, the Department of Housing and Urban Development, the Mortgage Bankers Association, the National Association of Home Builders, Fannie Mae and Freddie Mac, The AP reported.
The NAR concluded that its numbers were too high and that some sales had been counted twice.
The two groups use different data to come up with their sales statistics.
CoreLogic tracks property records at local courthouses. The company estimates that it covers about 85% of the data covered by NAR.
The NAR uses a sample of sales data reported by local multiple listing services, and makes assumptions about the number of sales by owner. The Wall Street Journal explained more about the data sets last year.
FIND YOUR DREAM HOME OR APARTMENT
msn real estate is social
WHAT'S YOUR HOME WORTH?
HOME IMPROVEMENT PROFESSIONALS
more on msn real estate