Buy a house, get a visa?
Two senators propose granting special visas to foreigners who spend $500,000 on U.S. homes. But would the plan lure any additional international investors?
Two U.S. senators have a plan to boost the housing market: give visas to foreigners who buy U.S. homes.
A bill introduced by Sen. Charles Schumer, D-N.Y., and Sen. Mike Lee, R-Utah, would create a new kind of visa for foreigners who spend $500,000 on U.S. real estate. That could be one $500,000 primary residence house or one $250,000 primary residence and additional rental property.
The visas would not provide a path to a green card and permanent residency and would not allow the foreigners to work here. The proposal is part of a bill to streamline visa requirements for foreign visitors.
The idea apparently stemmed from the E-5 investor visa, which is granted to foreign investors who create jobs.
Post continues below
Even without a visa as a bonus, U.S. real estate is attractive to foreigners. According to the National Association of Realtors, foreign buyers purchased 244,000 homes in the year ending in March. In areas such as Los Angeles and Miami, foreign buyers are a significant slice of the market.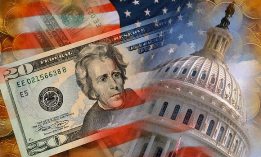 The new homebuyer visa would require the foreign investor to live in the home at least 180 days a year and pay U.S. taxes, though it would not grant him or her the right to work. Buyers could bring spouses and children. They would have to pay cash for the homes and pay more than the property is valued by the local property appraiser, though not all states value property at market value.
"This bill supports a free-market method for increasing demand for housing at a time when so many working-class Americans are underwater on their homes, are desperate for prices to rise again, and big-government programs have failed to work," Lee said in a news release. "I am sponsoring this bill because I know that it makes economic sense while protecting American citizens."
Whether offering visas to foreign homebuyers would provide any noticeable boost to the housing market is debatable.
Sandra Miller, a real-estate broker in Santa Monica, Calif., estimates that international clients make up 10% of luxury property buyers. Offering them visas could triple their numbers, she said. "Florida, New York, Colorado, Hawaii and Texas — those states will see a huge increase in demand," she told the Los Angeles Times.
But Richard Smith, chief executive of Realogy Corp., which owns Coldwell Banker and Century 21, doesn't see any benefit to the proposal.
Foreign buyers "don't need an incentive," he told The Wall Street Journal. "We have a lot of Americans who are willing to buy. We just have to fix the economy."
What do you think? Should the U.S. offer foreigners visas as an incentive to buy homes here?
FIND YOUR DREAM HOME OR APARTMENT
msn real estate is social
WHAT'S YOUR HOME WORTH?
HOME IMPROVEMENT PROFESSIONALS
more on msn real estate