Woman who didn't pay rent for 9 years wins case
Landlord can't evict her if he hasn't kept the building up to code, New York court rules. The Loft Law allows commercial buildings to be used as residences if they meet safety standards.
Since 2003, artist Margaret Maugenest has refused to pay the rent on her loft in Brooklyn, saying the building is not up to code.
Four years after her landlord sued to evict her, the New York State Court of Appeals has agreed. Maugenest can keep the $60,000 in unpaid rent she has faithfully put into escrow since she stopped paying nine years ago.
"We just want the owner to do the right thing," said Maugenest, whose rent is less than $600 a month, in The New York Times. You can see photos of her loft here.
Post continues below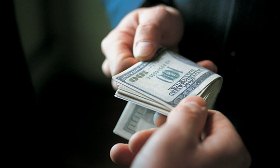 New York City has some of the strongest tenant-protection laws in the nation. Maugenest's building, an abandoned shoe factory turned into lofts in 1979, is subject to the 1982 Loft Law. That law requires landlords to bring former commercial buildings up to fire and safety standards in order to use them as residential rental buildings.
According to Maugenest and her neighbors, her landlord has not done that.
The building owner's law, David Berger, argued that the law itself has made it impossible for the owner to make the necessary upgrades, since it requires tenants to approve all improvements. "If it wasn't safe, they wouldn't be living there," he said in The Times.
Artists began moving into the building in 1979 and have made improvements themselves, including replacing all the windows in the 1990s. Maugenest, who arrived in 1984, paid for all the plumbing and electrical work in her loft.
"The residents have done a lot to keep the building from crumbling," textile artist Janice Everett said in The Times.
An unknown number of other buildings in New York could be in the same situation. About 300 have not yet met the requirements of the 30-year-old Loft Law, but it's not known how many have received extensions, The Times reported.
FIND YOUR DREAM HOME OR APARTMENT
msn real estate is social
WHAT'S YOUR HOME WORTH?
HOME IMPROVEMENT PROFESSIONALS
more on msn real estate