Beware of the 'fantastic': real-estate listing words that lure
The vocabulary of real-estate listings varies by time and location. But some words that sound good may mean just the opposite.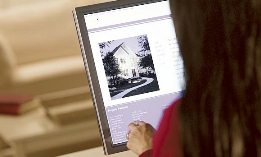 If you read a lot of real-estate listings, you know that certain words and phrases rise and fall in popularity.
And if you go to see the houses, you know that "expansive" in broker babble doesn't necessarily translate to large.
If you're trying to sell today, Zillow has suggestions on buzzwords that may attract buyers.
Post continues below
"Open floor plan" and "downstairs master" are popular features everywhere, the real-estate website reports, as are "solar," "energy efficient" and "low HOA fee."
Of course, some terms also are popular in certain locales, including mountain view, water view, bay view, ocean view as well as geographical distinctions peculiar in a particular locality. In Manhattan, buyers like "light and bright." Everyone seems to like "sunny breakfast room," Zillow reports. But in the Sun Belt, a shady breakfast room would really be more comfortable.
According to the book Freakonomics, five terms used in real-estate ads translate into higher sale prices:
Granite
State-of-the-art
Corian
Maple
Gourmet
When did our nation become obsessed with countertops?
Freakonomics also identified five terms that translated into lower sale prices:
Fantastic
Spacious
Charming
Great neighborhood
"!," the exclamation point
An excerpt from the book by Steven D. Levitt and Stephen J. Dubner:
"Fantastic," meanwhile, is a dangerously ambiguous adjective, as is "charming." Both these words seem to be real-estate agent code for a house that doesn't have many specific attributes worth describing. "Spacious" homes, meanwhile, are often decrepit or impractical. "Great neighborhood" signals a buyer that, well, this house isn't very nice but others nearby may be. And an exclamation point in a real estate ad is bad news for sure, a bid to paper over real shortcomings with false enthusiasm.
Not everyone agrees on which words sell. Jane Hodges, writing in The Wall Street Journal a few years ago, deemed "gourmet kitchen," "luxury bath" and "cozy" as words that are overused. And cozy is certainly often a euphemism for "small." When trying to rent a small house, I found the words "doll house" much more effective than describing it as a two-bedroom house, because the people who responded to doll house didn't reject a house with tiny closets.
Hodges advises being specific: maple versus wood, for example. Listing brand names, if they're in demand, is also considered desirable.
Which terms do you respond to in a real-estate listing and which turn you off?

"Completely renovated throughout" usually means the sellers are flippers, who bought the house low and tore out the original cabinetry and fixtures (even the ones that could have been saved) and replaced with the cheapest junk they could find at Home Depot; then slapped a new coat of paint on the walls and are now trying to sell for twice what they paid.
Are you sure you want to delete this comment?
FIND YOUR DREAM HOME OR APARTMENT
msn real estate is social
WHAT'S YOUR HOME WORTH?
HOME IMPROVEMENT PROFESSIONALS
more on msn real estate