Condo board sues residents over flowers
A New Hampshire woman has racked up $13,800 in penalties for refusing to remove her daisies and irises. The board argues that all the grounds are common areas.
A New Hampshire homeowner is facing a penalty of more than $13,800 because her condo association doesn't like her flowers.
Kimberly Bois planted a garden at her Portsmouth, N.H., condominium in 2008 with the permission of the developer. Her blooms include daisies, bearded irises, lavender, hydrangeas and tulips, some of which came from heirloom plants in her late mother's garden.
Last fall, her condo association demanded that she remove the flowers and now is asking her to pay for contractors approved by the association to rip them out. She has received 13 registered letters demanding that she cease and desist in growing her garden. A fine of $25 a day grew to $50 a day. So far, the association says she owes $5,800 in fines and $8,000 in attorney fees and has placed a lien on her unit.
Post continues below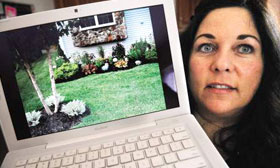 "It's the stupidest thing I've encountered in my life," Bois told Seacoast Online.
She and a neighbor, who is also facing condo association opposition to her garden, have hired attorney Paul McEachern to fight their cases. "I guess it just goes to show that a condominium is the worst form of democracy ever invented," McEachern told Seacoast Online. "They probably have less stringent rules in a penitentiary."
The condo association argues that the grounds are a common area and that individual unit owners can't determine what goes there. Atlantic Pointe association attorney Sandy Roberts said the developer told Bois years ago that the permission to plant flowers was temporary and that a future association could change the rules, which is what happened.
"The developer created a problem for everyone," Roberts told Seacoast Online. "The practical implication is that what one person thinks is beautiful, another person thinks is horrible. Whether you like it or not is not the issue." 
About Teresa Mears
Teresa Mears is a veteran journalist who has been interested in houses since her father took her to tax auctions to carry the cash at age 10. A former editor of The Miami Herald's Home & Design section, she lives in South Florida where, in addition to writing about real estate, she publishes Miami on the Cheap to help her neighbors adjust to the loss of 60% of their property value.
msn real estate is social
FIND YOUR DREAM HOME OR APARTMENT
WHAT'S YOUR HOME WORTH?
HOME IMPROVEMENT PROFESSIONALS
from our partners
more on msn real estate