Bank offers homeowners cash to sell
Pilot short-sale program in Florida is aimed at underwater homeowners who could face foreclosure. Other lenders also are offering certain homeowners money to move.
Bank of America is trying a new approach with underwater homeowners in Florida: It is offering them money to dispose of their homes in a short sale.
It offered payments ranging from $5,000 to $20,000 to homeowners who agreed to sell, and got positive responses from about 15% of the 20,000 customers to whom it offered the deal.
The program was aimed at homeowners who cannot afford their mortgages, so not all qualified. The amount of the incentive program was based on the size of the mortgage, as well as other factors, according to an article in The Tampa (Fla.) Bay Times.
Post continues below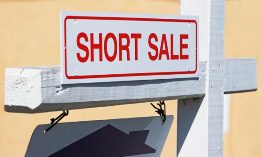 Apparently, the homeowner doesn't find out how much the incentive payment will be until after the sale contract has been signed. The payment is made when the sale is closed.
"The bank is not putting in writing how much homeowners will get until the end," Steve Capen, a short-sale specialist with Keller Williams Realty, told the newspaper. "By that time, homeowners have entered into a contract to sell. We're going to have issues. Customers are going to be upset."
About 3,000 BofA customers agreed to participate in the program before the deadline passed last month. The bank has said it would consider offering the program in other states.
Bank of America is not the only lender to offer homeowners financial incentives to sell homes the lenders think are headed for foreclosure. Florida was a logical place to launch a pilot program. Not only are a high percentage of homeowners underwater, but foreclosures take almost two years to complete.
Wells Fargo offers payments of $10,000 to $20,000 to certain homeowners who agree to a short sale or a deed in lieu of foreclosure. JPMorgan Chase also has offered some short-sale incentives of up to $20,000, and Citibank says it offers payments averaging $12,000 on mortgages it owns. (The Orlando Sentinel has more details.)
The federal government's Home Affordable Foreclosure Alternatives program offers homeowners up to $3,000 in relocation assistance.
The lenders are calculating that the incentive payments are less than they would spend on foreclosure, especially in states such as Florida where foreclosure is a judicial process that has been slowed even more by the repercussions of the robo-signing scandal and problems with law firms hired by the lenders to bring foreclosures.
"The banks have realized, 'We are losing more on the foreclosures than the shorts,'" Matt Augustyniak, president of  Horizon Realty in Bradenton, Fla., told The Herald-Tribune of Sarasota. "And they are even willing to compensate the sellers, to give the sellers money to vacate the property." 
FIND YOUR DREAM HOME OR APARTMENT
msn real estate is social
WHAT'S YOUR HOME WORTH?
HOME IMPROVEMENT PROFESSIONALS
more on msn real estate