FHFA Director Edward DeMarco rethinking principal reduction
Fannie Mae and Freddie Mac have refused to write down loan amounts for underwater homeowners. New incentives from the Treasury could change that.
Has the tide changed? Will Fannie Mae and Freddie Mac actually consider writing down principal for underwater homeowners?
Edward DeMarco, the acting director of the Federal Housing Finance Agency, has staunchly opposed principal reductions, arguing that his responsibility is to the agency's financial bottom line, and that bottom line is best served by lowering payments through forbearance, not writing down principal.
But he told The Wall Street Journal last week that his agency is rethinking its position in light of new incentives offered by the Treasury. He said the agency would make a decision by mid-April.
Post continues below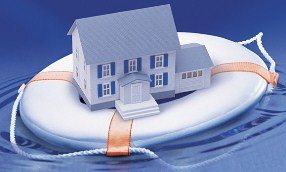 Some members of Congress, as well as other federal officials, are pushing hard for Fannie and Freddie to forgive principal on underwater loans, and DeMarco has been strongly criticized by people who disagree with him. Most Republicans, however, share DeMarco's opposition to writedowns.
According to the WSJ, it's likely that a Fannie and Freddie program would reach only about 300,000 homeowners – borrowers who owe more than 125% of their home's value and who are seriously behind on their payments.
"There's a set of homeowners who are deeply underwater and experience a hardship where it is better for the taxpayer to reduce principal," Treasury Secretary Timothy Geithner told members of Congress last week. "It's not an overwhelming number. But where it makes sense to do it, we should do it."
More than 35,000 borrowers received principal reductions last year, up from 29,000 in 2010 but down from 45,000 in 2009. Most of those are loans that the banks held on their books and did not sell to investors such as Fannie and Freddie. About 1.3 million mortgages were in foreclosure at the end of last year, the WSJ reports.
One fear that has contributed to DeMarco's opposition is that borrowers who are underwater but current on their payments will default just to get the amount they owe reduced. "What I'm really worried about is what happens if you put an incentive shift out there that says, 'If you can demonstrate hardship, you can have your debt forgiven,'" DeMarco told the WSJ.
Fear of such "moral hazard" has been one of the arguments against principal reduction. Opponents also argue that it's unfair to reward people who aren't making their mortgage payments but provide no equivalent aid to underwater homeowners who are paying on time.
The push for principal reduction has accelerated in recent months as more economists argue that writing down underwater mortgages is the quickest way to cut the number of foreclosures and bring the housing market back to normal.
FIND YOUR DREAM HOME OR APARTMENT
msn real estate is social
WHAT'S YOUR HOME WORTH?
HOME IMPROVEMENT PROFESSIONALS
more on msn real estate