HUD: Lenders can't deny loans to new mothers
In this era of tightened credit, pregnant women and those on maternity leave have been denied loans, despite a 44-year-old law that prohibits this kind of discrimination.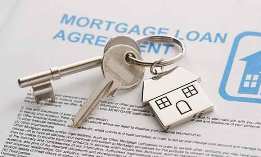 One of the life events that often propels people to buy a new home is the arrival of a child.
As anyone who has had a child knows, it's usually necessary to take a maternity leave from work right after the birth.
But being pregnant or on maternity leave does not disqualify a woman from receiving a mortgage, the Department of Housing and Urban Development clarified recently, after reaching an agreement with two lenders accused of denying loans to women who were pregnant or on maternity leave.
Post continues below
"It is against the law for any lender to deny a mortgage loan to a woman because she is pregnant or on paid maternity leave," John Trasviña, HUD assistant secretary for fair housing and equal opportunity, said in a news release. "Women shouldn't have to choose between buying or refinancing a home and exercising their right to have a family. HUD will take appropriate action any time we determine that discrimination has occurred."
Magna Bank agreed to pay $14,085 to one woman who said she was asked to return to work before her loan could be approved. Home Loan Center will pay a Las Vegas woman $15,000 after denying her application because she was on maternity leave.
The rules on the rights of pregnant women and those on maternity leave are not new. The Fair Housing Act, which became law in 1968, prohibits housing discrimination based on family status or disability, as well as discrimination because of race, color, national origin or religion. The law applies to home sales, rentals and lending. HUD celebrates April as Fair Housing Month.
As credit has tightened and lenders have gotten more vigilant about verifying information in mortgage applications, some women have complained that lenders are violating the fair-housing law by denying loans to women who are pregnant or haven't returned to work after giving birth.
"If you are not back at work, it's a huge problem," Rick Cason of Integrity Mortgage in Orlando, Fla., said in a 2010 New York Times article that prompted HUD to look at the issue.
In another discrimination settlement with HUD, Cornerstone Mortgage Co. was ordered to pay $15,000 last year for refusing to count a woman's maternity-leave income toward her mortgage, and the company was ordered to set aside $750,000 in case other women made similar claims.
Some lenders argued that Fannie Mae and Freddie Mac don't provide clear guidance on how to treat pregnancy and maternity-leave issues in their underwriting guidelines. But Fannie Mae spokeswoman Amy Bonitatibus told syndicated columnist Kenneth R. Harney last year that Fannie Mae's rules "do not preclude lenders from underwriting mortgages for borrowers receiving short-term disability payments, on short-term leave or expecting to be on short-term leave, including borrowers on maternity leave."
FIND YOUR DREAM HOME OR APARTMENT
msn real estate is social
WHAT'S YOUR HOME WORTH?
HOME IMPROVEMENT PROFESSIONALS
more on msn real estate