Do we really need the mortgage tax deduction?
Congress is weighing ending or curtailing the popular tax break. Housing-industry groups strongly oppose any cuts, though only 25% of Americans get any tax benefit.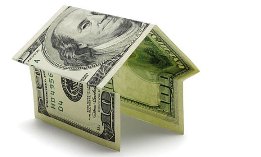 One of the issues that has bubbled to the forefront in the fiscal-cliff discussion is whether the federal government should do away with the tax deduction for mortgage interest.
The deduction, in effect since tax code was written in 1913, is one of those things that, if you like it, is a cherished benefit that aids homeownership, and if you don't, is a tax loophole that costs the country money it can't afford.
It is projected to cost the U.S. Treasury $100 billion next year. It has been variously proposed that the deduction be eliminated, that this deduction (or all deductions) be available only to those earning less than $250,000 a year for couples or $200,000 for individuals, or that the deduction be replaced with a tax credit. There is no leading proposal, though it is worth noting that we've been writing for at least three years that this cherished deduction is in jeopardy and yet it is still here.
Post continues below
While the deduction is popular, only about 25% of U.S. taxpayers actually receive it. The percentage ranges from 15% in West Virginia to 36.79% in Maryland, according to the Tax Foundation.
To deduct your mortgage interest from your taxable income, you first have to own a home. Then, you have to itemize deductions. You also have to have a mortgage. That means that renters, lower-income taxpayers and those whose home is paid for don't get the deduction.
The mortgage interest deduction is available to any homeowner with a mortgage, but it provides more tax savings for the wealthy – not surprisingly, since they are likely to have larger mortgages. The Wharton School of Business crunched some numbers, CNBC's Diana Olick reported.
The deduction saves taxpayers who make less than $40,000 a year about $100 each. Since only one-quarter of those itemize, most don't save anything. Taxpayers who make up to $250,000 a year save $1,200 to $2,600 a year in taxes. Taxpayers who earn more than $250,000 a year enjoy an average tax savings of $5,400 a year, Olick reported.
In a report, the National Association of Home Builders quoted statistics from the Joint Committee on Taxation that found that the majority of those who benefited from the deduction earned $50,000 to $200,000 a year – though nearly one-third of the total amount saved went to those with incomes over $200,000. Those statistics were from 2008 and used an unusual method of computing income.
Eliminating or curtailing the deduction is strongly opposed by the housing industry. The chief economist of the National Association of Realtors has said that ending the deduction could lower housing prices by 15%. Other sources, including the Reason Foundation, have said the decline in value would be closer to 3%.
Both the NAR and the builders' group have  "calls to action" on their websites, urging people to tell their senators and representatives to oppose any repeal of the mortgage interest deduction.
But, looking over the fiscal cliff, is the mortgage-interest deduction something that should be sacred or is it time to talk about ending or curtailing the benefit?
FIND YOUR DREAM HOME OR APARTMENT
msn real estate is social
WHAT'S YOUR HOME WORTH?
HOME IMPROVEMENT PROFESSIONALS
more on msn real estate