Housing secretary: Market has 'turned a corner'
Amid mixed housing data and 15-year homeownership low, questions persist. Did the housing market simply turn into another cul-de-sac?
Shaun Donovan, secretary of the Department of Housing and Urban Development, said today that the U.S. housing market has "turned a corner."
His comments at a Bloomberg-sponsored conference echoed those of the National Association of Realtors, which said last week that lower inventories may create "more balanced conditions" and a rise in home prices.
The most recent housing data show that pending home sales in March — or homes under contract but not yet closed upon — were at their highest level since April 2010, spurring optimism for more closings in coming months. Sales of existing homes were up 5.2% from March 2011, and new-home sales were up 7.5% in that time. Zillow and the S&P/Case-Shiller Home Price Index also reported new post-boom price bottoms in their latest reports.
Post continues below
According to The Fiscal Times, Donovan preferred to take a wider view, looking at a decrease in foreclosure activity as evidence that housing-market stabilization may be upon us:
"We have made real progress over the past three years. The number of families falling into foreclosure  is down by more than half from where it was," he said. "So there is real progress and I think we have turned a corner."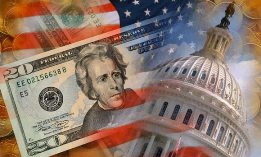 His comments come a day after CoreLogic reported a 6% decrease in foreclosure inventory between March 2011 and this past March. CoreLogic says 3.4% of U.S. homes were in some stage of foreclosure in March, down a tad from 3.5% in March 2011. Most of the decrease came from states such as Arizona, California and Nevada, where foreclosures can be completed outside of court. Those three states also have been called foreclosure hotbeds since the housing downturn began.
Still figuring into the tricky foreclosure situation is the impact of banks' shadow inventory — would-be foreclosure properties that are not necessarily reported as part of this data. Although more have trickled into the pipeline, their impact could obscure the meaning of similar foreclosure data for months to come.
Then there's the matter of affordability. Yesterday, the Census Bureau reported that the homeownership rate for the first quarter of this year was 65.4%, the lowest since early 1997. Year to year, homeownership declined among households earning less than the U.S. median income as well as above it, according to The Associated Press.
So what corner did the housing market turn, exactly? Hopefully, not one it has circled for the past four years.
In more Donovan news: Last week, he told the Senate Banking Committee that he did not expect changes in Fannie Mae and Freddie Mac in the next few weeks, Bloomberg reported. The government seized control of the mortgage-securitizat​ion giants in 2008, and calls for their dissolution have persisted since.
Donovan also spoke out last week about rumors that Republican presidential candidate Mitt Romney would shutter HUD. Romney's father, George, held Donovan's position from 1969 to 1973.
— Tony Stasiek is a producer/editor at MSN Real Estate.
FIND YOUR DREAM HOME OR APARTMENT
msn real estate is social
WHAT'S YOUR HOME WORTH?
HOME IMPROVEMENT PROFESSIONALS
more on msn real estate