Home prices rise in all but 6 states
The latest CoreLogic statistics demonstrate the unevenness of the housing-market recovery. Prices rose 18.2% in Arizona, but fell 2.6% in Rhode Island.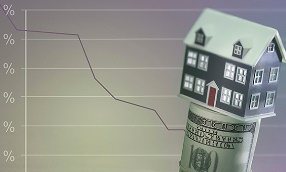 The latest statistics from CoreLogic found that home prices nationwide increased 4.6% from August 2011 to August 2012, the biggest year-over-year increase since July 2006.
From July to August 2012, prices rose 0.3%. CoreLogic analysts are predicting good results for September, too. But those numbers are far from uniform nationwide.
Looking at local numbers (yes, all real estate is still local), we find that the prices ranged from double-digit increases in Arizona and Idaho to declines in six states.
Post continues below
Of the 25 largest metro areas, 23 saw price increases, ranging from 0.8% to 21.8%, but two saw price decreases. You can see how your metro area fared here.
This change represents the biggest year-over-year increase nationwide since July 2006.
"Sustained economic recovery in the U.S. requires a healthy housing market. You cannot have a healthy housing market without price stabilization and, ultimately, home price appreciation," Anand Nallathambi, president and CEO of CoreLogic, said in a
news release
. "Improving pricing trends over the past few months and our forecast for continued gains in September bode well for a progressive rebound in the residential housing market."
But tell that to the homeowners in Chicago, where prices fell an additional 2.5% in the last year. The other big metro area to show a decrease in prices was Edison-New Brunswick, N.J., where prices declined 2.2%.
In contrast, prices rose a whopping 21.8% in Phoenix-Mesa-Glendal​e, Ariz., 8.6% in Denver-Aurora-Broomf​ield, Colo., and 8.2% in Orlando-Kissimmee-Sa​nford, Fla.
These are the states that showed the greatest home-price appreciation from August 2011 to August 2012:
Arizona, 18.2%

Idaho, 10.4%

Nevada, 9%

Utah, 8.9%

Hawaii, 8%
They were followed by North Dakota, Montana, South Dakota, Colorado and Florida.
The six states where prices continued to decline were:
Rhode Island, 2.6%

Illinois, 2.3%

New Jersey, 1.4%

Alabama, 0.7%

Connecticut, 0.5%

Kentucky, 0.3%.
The states that showed the least amount of price appreciation were Wisconsin, Ohio, Tennessee, Georgia and Iowa.
FIND YOUR DREAM HOME OR APARTMENT
msn real estate is social
WHAT'S YOUR HOME WORTH?
HOME IMPROVEMENT PROFESSIONALS
more on msn real estate